From marbled monuments to historic memorials, museums to gorgeous gardens, it's no secret that there's TONS of amazing places to visit in Washington DC.

But wait…with so many things to see and do, where do you start?

While planning a trip (or even just a day) in DC might seem impossible, don't let this city's sea of attractions scare you away! Whether you're looking to explore the touristy spots or unique hidden gems, we've got you covered. 
Join us as we unveil our top 10 places to visit in Washington DC – a playground for the curious, the foodies, and the culture buffs alike. Your epic US capital adventure starts here! 
Some of DC's most iconic landmarks can be found in the National Mall. The Lincoln Memorial, Washington Monument, Martin Luther King, Jr. Memorial…the list goes on and on!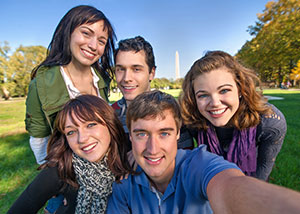 Beyond monuments, the National Mall is also a spectacular green space! Fields of grass border each landmark and the surrounding trees provide a pop of color (did someone say spring cherry blossoms?) It's the perfect place to enjoy some fresh air while learning about the nation's history. 
Walk, bike, or Segway your way through the mall, soaking up the sights along the way. For a truly unique experience, consider visiting at night! You won't believe your eyes as the monuments light up against the starry night sky. 
When it comes to places to visit in Washington DC, the Smithsonian Museums should be at the tippy-top of your list! 
From the awe-inspiring National Air and Space Museum to the National Museum of American History, these museums are a treasure trove of artifacts and knowledge. 
Our personal favorite? It's gotta be the Smithsonian Museum of Natural History! Here, you can see the Hope Diamond, visit a live fossil lab, come face-to-face with Egyptian mummies, and so much more. 
As its name suggests, Capitol Hill is home to (you guessed it) the majestic Capitol Building! You'll also find the Library of Congress, Supreme Court, and the House of Representatives – making it the perfect place for political aficionados and history buffs.
Plus, Capitol Hill is also a foodie's paradise. Hidden cafes, high-end dining, quick bites…you name it, you'll find it in Capitol Hill! One of the neighborhood's best places to grab a bite is the Eastern Market. Here, you'll find everything from local produce to homemade kimchi, empanadas to fresh seafood, and so much more. Hear that? Your stomach is rumbling just thinking about it! 
Email Sign Up
Receive $10 off your first experience at Virgin Experience Gifts.
Say goodbye to the busy city and hello to lush vineyards!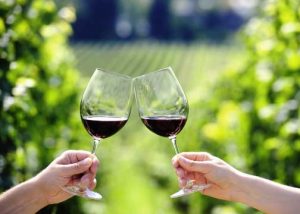 Located just a short drive away, DC's wine country is home to tons of prestigious vineyards. And with these guided tours, you'll visit some of the best wineries around. Whether you enjoy crisp whites or bold reds, you'll sip on delicious beverages created by passionate winemakers (and get a behind the scenes sneak peek!)
Not much of a wine drinker? These boozy adventures are the perfect way to see the city while enjoying a hoppy beer (or two!)
Even if cemeteries normally aren't your thing, the Arlington Cemetery is 100% a DC must-see. Pay your respects to over 400,000 service members and their families while wandering past row after row of gleaming white headstones.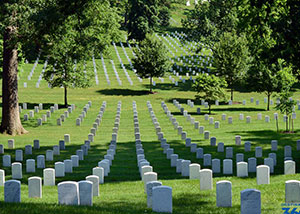 Arlington is also home to the Tomb of the Unknown Soldier. This symbolic grave is dedicated to unidentified, deceased U.S. service members and guarded 24/7. Don't miss the iconic "Changing of the Guards" ceremony.
In addition to the Tomb of the Unknown Soldier, you can also visit the gravesites of John F. Kennedy, William Howard Taft, Grace Hopper, and more. 
At 200 miles long, Chesapeake Bay is the largest estuary in the United States. It's also one of the best places to escape the hustle and bustle of DC. 
In the late spring and summer, it's the perfect place to soak up some sunshine, go fishing, or enjoy a day of sailing. Relax aboard a spectacular sailboat or see if you can reel in one of the bay's famous blue crabs!

For all you thrill seekers out there, don't miss these action-packed helicopter tours that will take you directly over the bay! 
7. The Tidal Basin: A Cherry Blossom Paradise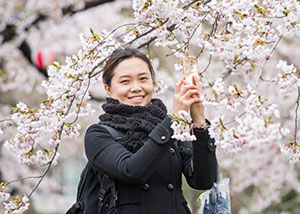 If visiting the Tidal Basin during cherry blossom season isn't on your DC bucket list, then it should be!

You'll feel like you're living in a fairytale as you wander through an endless sea of pink and white flowers. The best part? When the conditions are just right, this enchanting scene reflects beautifully against the basin's waters – creating one of the most spectacular photo ops in all of DC. Trust us, you have to see it to believe it!

Don't worry, if you can't make it to DC in the spring, the Tidal Basin is still a stunning place to visit all year long.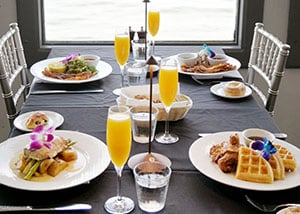 DC's hot and humid summers can be grueling. Lucky for you, the Potomac River weaves through the heart of the city and is the perfect place to cool off! 
Glide along the water on a kayak, paddleboard, or from the deck of a luxurious watercraft. No matter how you enjoy your day on the water, you'll be treated to remarkable views of the National Mall and more. 
For us, we can't stop daydreaming about this scenic brunch cruise! Not only do you get to indulge in a delicious brunch buffet, but you can also sip on bottomless (yes, bottomless!) mimosas. Now that's a DC adventure we can raise our glasses for!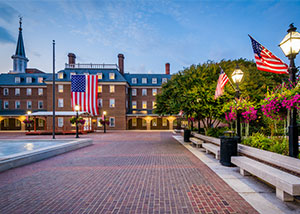 Cross over the Potomac River and step back in time on the cobblestone streets of Alexandria! Wander through the picturesque streets lined with boutiques, galleries, and cafes that echo the city's rich history.
With such a deep history, Alexandria is also a paranormal hotspot. From ghostly apparitions to spooky poltergeists, some of the region's best scary stories stem from Alexandria.
Dare to explore the area's most haunted pubs and buildings on this bone-chilling Ghost Tour and Pub Crawl. You never know who…or what…you might meet along the way!
Walk in the footsteps of America's first president, George Washington! The picturesque Mount Vernon estate overlooks the Potomac River and gives you a sneak peek into what life was like in the 1700s. 
For a more immersive experience, consider booking a guided tour of this luxurious mansion. Admire its unique design before stepping inside. See historic furniture, artifacts, and stroll through the property's beautifully landscaped gardens. Plus, you can visit the tomb of George Washington and his wife, Martha. 
So, whether you're a history buff, a nature lover, or simply someone seeking new horizons, there're tons of incredible places to visit in Washington DC. Looking to explore even more? Plan your next DC adventure with Virgin Experience Gifts!