Fall is officially here, and you know what that means: it's time to celebrate those October birthdays! 
October is a wonderful month to have a birthday. The leaves are changing, the temperatures are cooling, and exciting activities are around every corner. From spooky ghost tours and axe throwing sessions to relaxing, stay-at-home craft kits, there's an experience gift to match every birthday personality! 
If you've found yourself hunting for the perfect gift, you won't want to miss our Top 10 Birthday Gifts for October! 

A great gift for: friends, beer buffs, ghost hunters
What's special about it? On this spooktacular tour, you'll explore one of America's most haunted cities! Stroll down the iconic streets of New Orleans' French Quarter and step inside several haunted pubs. Grab yourself a beverage, watch out for apparitions, and listen as your professional guide brings the city's paranormal history to life! 

A great gift for: crafters, DIYers, spa seekers
What's special about it? Those chilly October days are the perfect time to sit back, relax, and take a rejuvenating bath. Transform your bathroom into a luxurious spa with this complete bath bomb kit! Everything you need to add a fun and colorful twist to your next bath will be shipped to your doorstep. You can even customize your bath bombs using a variety of fragrances, colors, and embeds!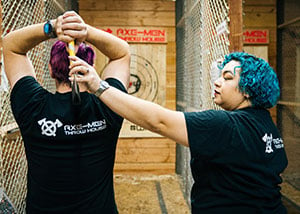 A great gift for: friends, athletes, competitive spirits
What's special about it? For those looking to celebrate their October birthday with friends and family, this axe throwing package is a must-do! With the help of a professional axe instructor, you'll learn how to effortlessly hurl an axe through the air. Challenge your group to an axe throwing tournament and see who will take home the title of axe master! No matter who wins, you'll feel a wave of satisfaction as you watch your axe rotate and spin before sinking into the wooden target.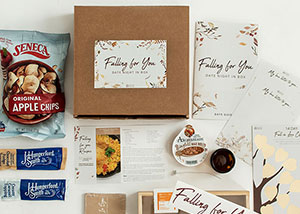 A great gift for: Romantics, home bodies, lovers
What's special about it? With this fall-inspired date night box, everything you need to create a romantic evening will be shipped to your front door! Inside, you'll find autumn themed goodies, games, accessories, and even a custom curated dinner menu. This festive night of fun will make you fall in love all over again!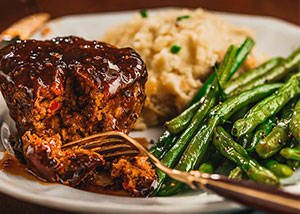 A great gift for: foodies, football fans, explorers
What's special about it? Take your taste buds on an unforgettable journey and celebrate the Dallas Cowboys during this Frisco food tour! You'll feel like a VIP as you step inside 3 remarkable restaurants. Sample chef-inspired flavors and sip on delicious cocktails. Then, explore the vibrant streets of Frisco and recreate your favorite football moments at the Tostitos Championship Plaza!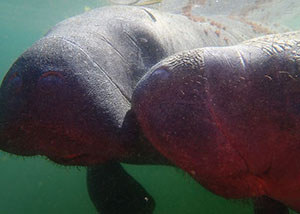 A great gift for: animal lovers, adventure seekers, nature enthusiasts
What's special about it? Located in Western Florida, the warm waters of the Crystal River are a safe haven for adorable manatees. On this tour, you'll not only get to see these creatures up close, but you'll also get to swim alongside them! Say cheese as your guide snaps photos with an underwater camera and take your photos home on a cute, manatee-shaped thumb drive!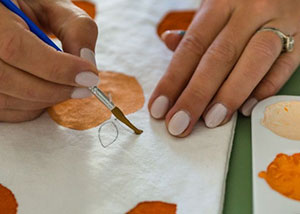 A great gift for: artists, DIYers, creative souls
What's special about it? Discover the joy of crafting with this incredible three-month subscription! Each month, a unique and exciting craft box will be delivered to your doorstep. Inside, you'll find easy to understand instructions and all the materials you need. Learn the art of wood burning, assemble your very own wall terrarium, create a mandala dot painting, and so much more! 
A great gift for: couples, aspiring wizards, cocktail connoisseurs 
What's special about it? Enter into a world of fantasy and concoct your own magical elixirs! During this experience for two, you'll step inside an enchanting and interactive room. Give your tech-powered magic wand a flick and watch as the room comes to life! Then, head to your workstation and create two delicious cocktails using mythical mixology. Sip on your amazing brews and enjoy an out-of-this-world day!  
A great gift for: friends, couples, creative free spirits
What's special about it? With this Glow in the Dark Splatter Paint Session, there's no limits to your creativity! Let your imagination run wild as you flick and fling neon paint onto a 16X20 canvas. You'll be amazed as each layer of paint illuminates magically under the studio's black lights. After you've covered your canvas, don't be afraid to hurl paint onto the walls and even each other!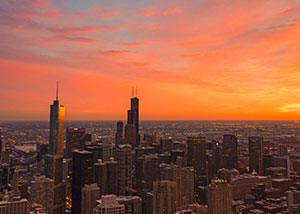 A great gift for: Instagrammers, urban explorers, sunset seekers
What's special about it? Soak up breathtaking views of the Chicago skyline with this dazzling sunset experience! Ride up to the 94th floor and watch in awe as the sky turns vibrant shades of pink, yellow, and orange. You'll be amazed as the city comes to life below you, like a sea of twinkling stars. Before the night is over, grab yourself a drink at the Cloud Bar and learn about the city's history, architecture, natural scenery, and culture. 
Want to explore even more extraordinary October birthday gifts? Click here to discover the ultimate experience gift!