Welcome to the Sunshine State's hottest destination – Miami! From white sandy beaches to colorful architecture and incredible neighborhoods, there's tons of amazing places to visit in Miami. 
Whether you're a party animal, a culture connoisseur, or just seeking some serious fun in the sun, Miami has something to offer everyone. There's just one problem…where do you start? Lucky for you, we've rounded up our 15 Miami must-sees. Discover the vibrant art of Wynwood Walls, visit Vizcaya Villa, relax on Miami Beach, and so much more. 
What are you waiting for? Grab your coolest shades, slather on some sunscreen, and get ready to explore Miami like never before!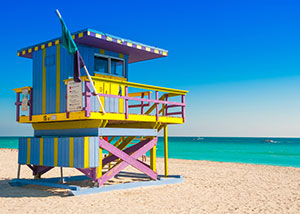 You can't visit Miami and not see the world-famous Miami Beach. This iconic 9-mile-long stretch of shoreline is where all the action happens, where beachgoers lie in the sun, surfers catch epic waves, and parasailers soar across the sky. 
Sure, you could walk the beach on foot. However, in our experience, it's super hard to get a feel for just how massive this beach really is. That's why we think that the best way to see the beach is from the seat of a helicopter! Soar over Miami Beach, Key Biscayne, Downtown, and so much more.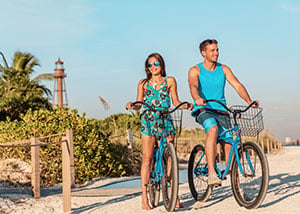 Ok, so teeechnically South Beach is a part of Miami Beach, but trust us, it deserves a shout out all on its own. 
Located at the southern edges of Miami Beach, South Beach is fun, touristy, and the best place to experience Miami's nightlife. As the sun sets, the streets come alive with neon lights, live music, and an epic nighttime party. Grab a cocktail at one of the trendy rooftop bars, salsa the night away, or set sail on a wild party cruise. 
Don't worry, there's also plenty of incredible things to do in South Beach during the day. Rent a bicycle and joyride down the scenic beachwalk, book a scrumptious donut tour, or explore the streets in a stylish, vintage car!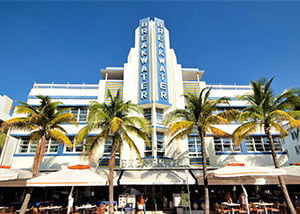 Aptly named, Ocean Drive is a scenic road located right across from, you guessed it, the ocean! However, we're not here to talk about the drive's ocean views, we're here to celebrate its amazing architecture! 
Ocean Drive is the beating heart of Miami's Art Deco Historic District, an architectural hotspot that will have you feeling like you've traveled back in time. Pastel-hued buildings dot the street, each one more charming than the last. 
Our favorite way to explore Ocean Drive? From the platform of a zippy Segway, of course! 
The Wynwood neighborhood is so much more than just a neighborhood…it's an outdoor art museum! Normal city streets come to life with vibrant murals, graffiti, and more – created by artists from around the world.
This one-of-a-kind neighborhood is easy to explore on foot. However, to get the full experience, we highly recommend booking a guided tour. You'll join an expert, local guide and see the very best of Wynwood. 
Feeling extra adventurous? Don't miss this Pedal Party Pub Crawl! You'll hop aboard a zippy party bike and pedal through Wynwood, stopping at the neighborhood's best bars along the way! 
Email Sign Up
Receive $10 off your first experience at Virgin Experience Gifts.
Attention foodies! Some of Miami's tastiest treats are waiting for you in Little Havana! 
Here, you'll feel like you've just been transported to the heart of Cuba (without having to leave Miami.) Stroll past captivating galleries, bustling cafes, and of course, some of the city's best Latin restaurants. 
However, with so many incredible eateries to choose from, it can be hard to decide where to start. Lucky for you, these mouthwatering food tours will take you to the neighborhood's best restaurants. You'll taste everything from fresh-squeezed guava juice to Cuban sandwiches, empanadas, and everything in between!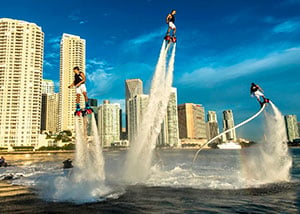 Ditch Miami's urban jungle for the sunny waters of Biscayne Bay! Bordering the City of Miami and beyond, this picturesque bay is a water lover's paradise. 
Whether you choose to hop on a boat cruise, kayak along the mangroves, or simply relax on the sandy shores, Biscayne Bay is a fabulous place to escape the city's hustle and bustle. 
For all the thrill seekers out there, this epic flyboard lesson should be at the tippy top of your Miami bucket list. Discover the thrill of blasting through the air aboard a jet-powered flyboard! 
Introducing one of the most unique places to visit in Miami: Vizcaya Villa! Located along the glittering Miami coastline, the Vizcaya Villa is a stunning Italian-styled mansion that was once owned by industrialist James Deering. Today, you can explore the villa while experiencing the elegance and charm of Miami's early days. Don't miss this amazing, historic landmark!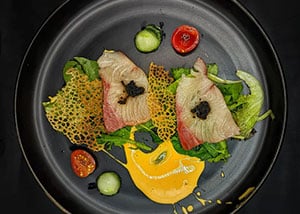 How would we describe dining at Undisclosed Miami? Unique, unconventional, and just a tad theatrical, that's how!
If you're looking to dazzle your taste buds and enjoy an unforgettable meal, Undisclosed Miami deserves the top spot on your foodie bucket list. This speakeasy-style venue is unlike anything you've ever seen. Upon arrival, you'll enter a cozy little art gallery before stepping through a secret door. 
You'll enjoy an evening of mystery, intrigue, and of course, mouthwatering flavors! Here, you won't just eat a delicious meal, you'll experience it!
9. BAYSIDE MARKETPLACE
Indulge in some good ol' retail therapy at the amazing Bayside Marketplace! This bustling open-air market is a shopper's paradise, featuring a diverse range of boutiques, souvenir shops, and popular brand outlets. 
Beyond shopping, Bayside is also home to waterfront restaurants, cafes, and even the iconic Skyviews Miami Observation Wheel. Plus, there's tons of local tour companies nearby, just waiting to help you explore the city!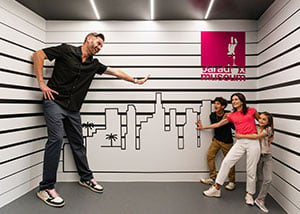 Like optical illusions? Then you'll LOVE the mind-boggling installations at the Paradox Museum! 
This interactive, one-of-a-kind museum is located in the heart of Miami's Wynwood neighborhood and features over 70 paradox-inspired exhibits. See if you can balance inside a moving tunnel, stare at a spinning carousel (did those horses just turn into balloons?), play in gravity-defying rooms, and so much more!
Trust us, you won't want to forget your camera for this one!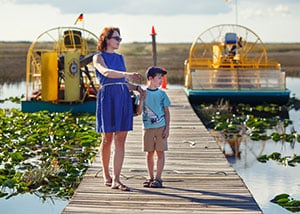 While Everglades National Park isn't technically located within the City of Miami, it's just a short drive away! This massive, 1.5-million-acre swampland is home to a variety of wildlife including birds, manatees, fish, snakes, and of course, alligators! 
While there's tons of nature trails to explore on foot, airboats are hands-down our favorite way of seeing the park. Featuring a flat, aerodynamic bottom and a fan-like propeller, these impressive watercrafts can reach speeds of up to 40 mph. Zip, glide, and speed through the swamplands, looking for wildlife along the way! 
Get a sneak peek into the lives of Miami's elite! Nestled along the shores of Biscayne Bay, Millionaire's Row is a stretch of opulent waterfront homes and lavish mansions. 
Cruise past these extravagant homes and see if you can pick a favorite (trust us, it's harder than it sounds!) Each mansion seems to outdo the other in grandeur, with lush gardens, private docks, and panoramic views of the bay. 
If you want a taste of the high life, don't miss this spectacular place to visit in Miami!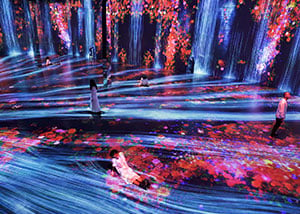 Dive into a world of color, light, and imagination at the Superblue Art Experience. At this otherworldly museum, you won't just admire art, you'll become a part of it! Interact with a multi-sensory, digital meadow, meander through an elegant, mirrored maze, and so much more.  Plus, with new exhibits created every 6 to 12 months, no two Superblue visits are exactly the same!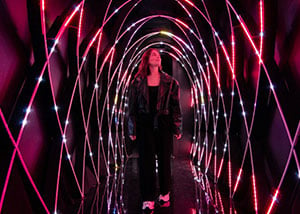 Speaking of one-of-a-kind art experiences, ARTECHOUSE is another incredible place to visit in Miami. This immersive gallery blends together art, science, and technology. The result? Cutting edge exhibits that will enchant all of your senses!
From immersive digital environments to multi-sensory installations, each piece is expertly and passionately crafted to give you an out-of-this-world experience. Trust us, you've never seen anything quite like it!
15. THE VENETIAN POOL
This incredible pool is just as dreamy as it sounds. Tucked away in the nearby city of Coral Gables, the Venetian Pool will transport you to Venice, Italy (without having to pack your passport, of course. Featuring elegant waterfalls, bridges, and caves, this is easily one of the most beautiful places to swim in Florida. Plus, its freshwater is replenished daily from artesian wells, so you'll leave feeling refreshed!
From the excitement of South Beach to the cultural streets of Little Havana, there's so much to see and do in Miami! Still not sure how you want to spend your time. Discover even more places to visit in Miami and browse the city's best adventures with Virgin Experience Gifts!