The Chef & The Dish
Private Virtual Cooking Lesson
eGift Card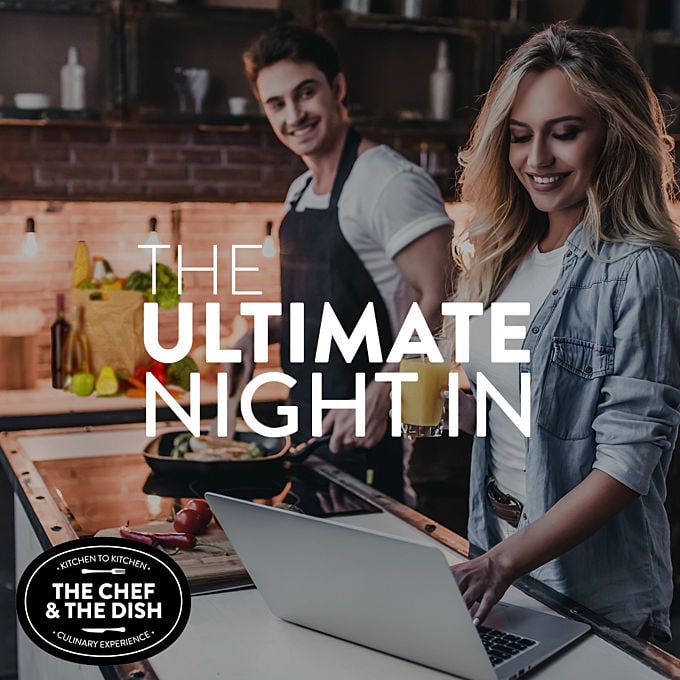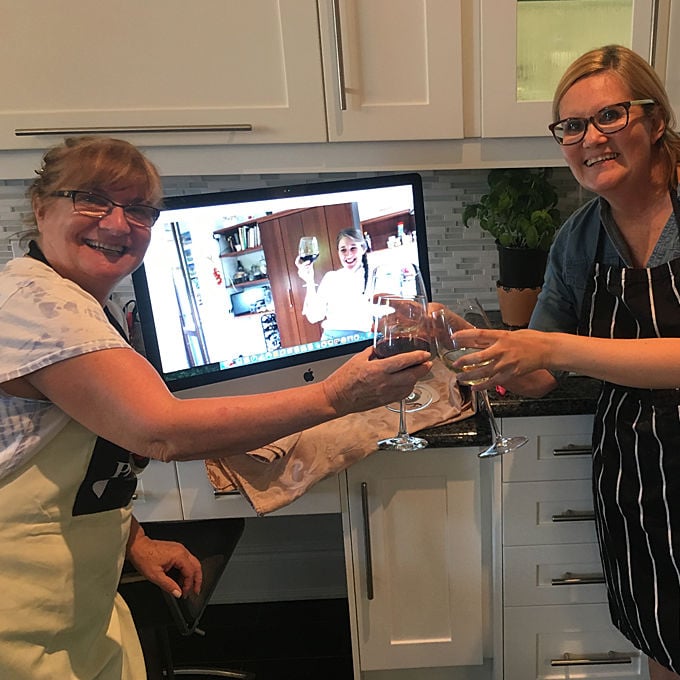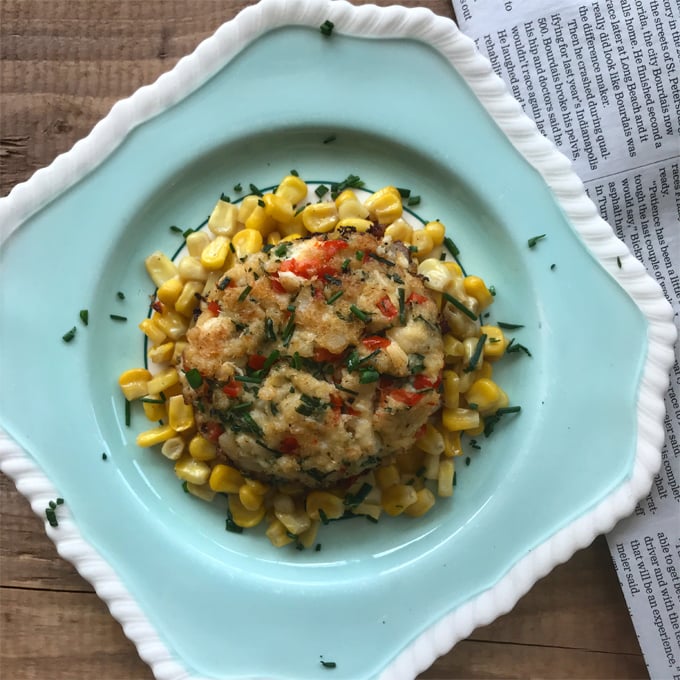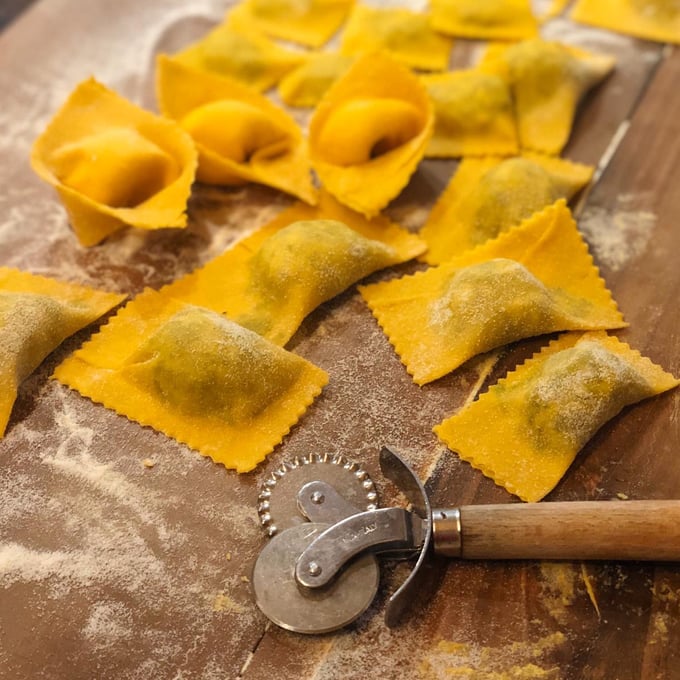 Based on

Standard Cooking Class
Overview
Master some of the world's most iconic dishes from the comfort of your own kitchen with this The Chef & The Dish Cooking Class eGift Card!
Cook alongside world-renowned, international chefs during a private, 1-1 video chat session
Learn to prepare the classic cuisines of the instructor's own country
Complimentary kitchen prep session included with all classes
Diverse class offerings ranging from Cajun cuisine to Japanese Sushi and more!
Either yourself or the lucky recipient can make a booking and select dates once you are in receipt of the voucher. You'll register the voucher, follow the booking instructions and your experience with us begins!
Classes offered daily
*Pending chef availability
Essential Information
eGift Card has a value of $299 to apply toward the class of your choice
Classes on the Chef & the Dish website range in price from $299 for a standard class to $329 for a specialty class; recipients will have the option to apply this gift card amount to a specialty class at the time of booking and pay the difference in price themselves
Private video chat sessions include up to two participants - additional participants may be added for a fee at the time of booking
Classes last approximately 2-3 hours
Groceries not included
Class includes kitchen prep session, 1-1 video session with Chef, and a recipe booklet
Skype is a registered trademark of Microsoft, Inc. registered in the U.S. and other countries.
Experience Provider Info
Complete information for your Experience Provider, including contact information, will be included on your booking confirmation email once you or your gift recipient have scheduled the experience. Our Product Management team handpicks top-rated experience providers, removing the guesswork for you and ensuring your peace of mind.
Experience ID
VOU-NAT-0007
I received my Virgin Experience Gifts Voucher for the The Chef & The Dish Cooking Class eGift Card.. what's next?
The next step is to redeem that Virgin Experience Gifts Voucher Number on our site so that we can issue your The Chef & The Dish gift code to you. You can do so by selecting "Redeem Voucher" on our homepage or within your Virgin Experience Gifts account.
What types of classes are available?
There is a wide variety of classes available that will teach you to make the most iconic dishes from around the world. Learn to make Paella with a chef from Spain, Mosaic Sushi Rolls with a chef from Japan, Ragu Pasta with a chef from Italy and so much more! With over 30 classes to choose from, there's a perfect class for every taste and skill level!
Is this class appropriate for beginners?
Absolutely. There are classes for cooks of all levels. As long as you are willing to learn, your chef will be willing to walk you through it step by step! These classes are private video sessions in the comfort of your own home so don't be embarrassed to ask questions!
How long do the classes usually last?
Since this is a 1-1 cooking experience between you and your chef, each cooking class is entirely unique. However, classes typically last from 2-3 hours.
Do I need special video equipment?
No - As long as you have a device that enables video calling and an internet connection... you are good to go! Prior to every class, a Kitchen Assistant will schedule a prep session with you during which you will check over your video equipment and make sure you are ready for your class.
Will I need any special kitchen equipment?
Typically, no. Each chef works hard to ensure that their class can be held using standard kitchen equipment. However if special tools are required, it will be noted in the information for that class on the Chef & The Dish website. In many cases, the chef can tailor the recipe to work with what you have if you are not willing to purchase the item.
Are groceries included?
No, groceries are not included. You will be provided a shopping list prior to your class and a Kitchen Assistant will be available to answer any questions you might have. Groceries cost about $50 on average, but can vary depending on the class chosen.
Returns
Experience Vouchers that have not been redeemed can be returned hassle-free within 30 days. All refunds will be made to the original purchaser.
Exchanges
Experience Vouchers that have not been redeemed can be exchanged for anything else in our marketplace at any time. If you choose to exchange for an experience that costs more, you'll simply have to pay the difference. If you choose to exchange for an experience that costs less, you'll have a credit towards your next booking with Virgin Experience Gifts.
Cancellation Policy
Prior to redeeming your Virgin Experience Gifts Voucher for your Chef & The Dish eGift Card, Virgin Experience Gifts's standard return and exchange policy shall apply. This includes the ability to exchange this gift for any other gift or experience offered by Virgin Experience Gifts. However, once you have redeemed your Virgin Experience Gifts Voucher and been issued a Chef & The Dish Voucher Number, you will no longer be able to exchange your Chef & The Dish eGift Card for another Virgin Experience Gifts experience, and no refunds will be given.
Location
In the comfort of your own kitchen
How it works...
4 easy steps to memories that will last forever
Select

Take your pick

Select from our range over over 5000 experiences.

Timeless

No time limit

Our vouchers never expire, so your recipient can redeem them at their convenience.

Choice

They pick a date

Our vouchers are date-free, so they can pick a time that suits them!

Memories

Unforgettable

We believe in delivering amazing experiences, your gifting experience should be no different.
Other Indianapolis Experiences