Nashville Date Night
A Virgin Experience Gifts Collection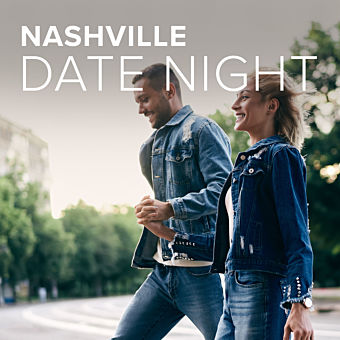 Give.
Give the gift of romance with a handpicked selection of our favorite experiences for couples.
Book.
Your recipient selects their dream date and books a time convenient for them.

Enjoy!
Go out, have fun, and create a memory to last a lifetime!
Summary
Let Them Choose Their Perfect Nashville Date!
Take the guesswork out of gift-giving and let your friend or loved one choose their perfect date with this Nashville Date Night collection!
Our handpicked selection of top-rated experiences for two allows the happy couple to select the experience of their choice and book a date convenient for them.
Whether seeking an intimate helicopter ride over downtown or a delicious food tour - this Date Night gift has something for every type of couple!
Treetop Adventure with Go Ape
Ultimate Zip Line Adventure Course for 2
Historic Nashville Food Tour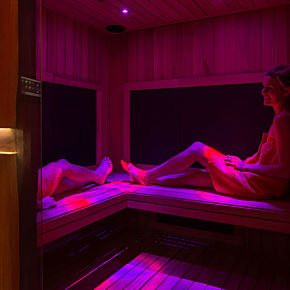 DIY Custom Candle Pouring Workshop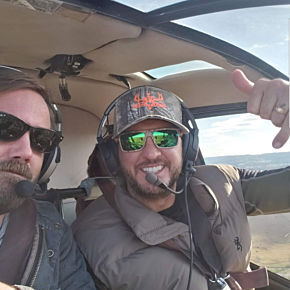 Downtown Nashville Ghost Tour and Pub Crawl
Adults-Only Glow in the Dark Splatter Paint Session
Adults-Only Session for 2
Flyboard Adventure
Flyboarding for 1-2 People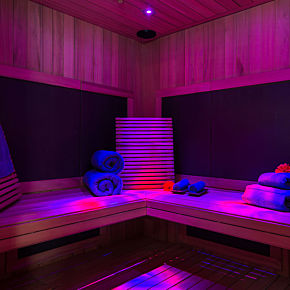 Deluxe Sauna Session for Two (3-Pack)
Ultimate Nashville Photowalk
Nashville Secret Food Tour
Murder Mystery Dinner Show
Adults-Only Nashville Ghost Tour
Whitewater Raft the Middle Ocoee
Below are 21 reviews from experiences included in this collection:
Nashville Secret Food Tour
Nashville Date Night
Nov 23, 2022
Joshua was amazing! He was full of knowledge and brought very positive energy. It was a lot of food, but it was delicious and would recommend it to anybody.
Response from Virgin Experience Gifts
Hello Aaron, I am delighted to hear that Joshua was so amazing! It truly sounds like he was able to make this tour that much better and memorable! The icing on the cake is some delicious food to make for a unforgettable experience exploring the city! We will consider this a 10/10 would recommend to a friend type of tour! Thanks for an awesome review! Best, Brooke
Downtown Helicopter Tour
Nashville Date Night
Oct 26, 2022
The tour was FANTASTIC! Grant and Matt were great and knew a lot about the city. They were able to teach us quite a few things about Nashville that my husband and I never knew! We definitely recommend going on this experience, we're happy that we did!
Response from Virgin Experience Gifts
Hello Autumn, Thank you for your kind recommendation. We appreciate your positive feedback about this helicopter tour and are happy to hear you picked up a few fun facts along the way. We hope you get out on another amazing experience soon! Best, Johnika
Hip Nashville Food Tour
Nashville Date Night
Oct 21, 2022
The food stops in the tour were great!! Beautiful walk from one place to another. Our tour guide, Rebecca Hosking was great!!
Response from Virgin Experience Gifts
Hi there Sandy! I am so happy to hear that this great gift went perfect! Food, beautiful scenery, and a great guide!? Chef's kiss! Love it! I hope that you are able to embark on another great experience in the future! Cheers, Kayleen
Nashville Secret Food Tour with Drinks
Nashville Date Night
Sep 28, 2022
Fun excursion with good food spots. Your guide did a nice job organizing most of the spots beforehand.
Response from Virgin Experience Gifts
Hello Darby, I am so happy to hear that you had a wonderful time on your food tour! I am sure having such a great guide made it even better. I hope your day was full of flavorful food and lots of fun. Regards, Briana
Downtown Helicopter Tour
Nashville Date Night
Aug 17, 2022
Great experience and a wonderful staff