Minneapolis Date Night
A Virgin Experience Gifts Collection
Give.
Give the gift of romance with a handpicked selection of our favorite experiences for couples.

Book.
Your recipient selects their dream date and books a time convenient for them.

Enjoy!
Go out, have fun, and create a memory to last a lifetime!

Summary
Let Them Choose Their Perfect Minneapolis Date!
Take the guesswork out of gift-giving and let your friend or loved one choose their perfect date with this Minneapolis Date Night collection!
Our handpicked selection of top-rated experiences for two allows the happy couple to select the experience of their choice and book a date convenient for them.
Whether they choose a delicious food tour or a unique art class - this Date Night gift has something for every type of couple!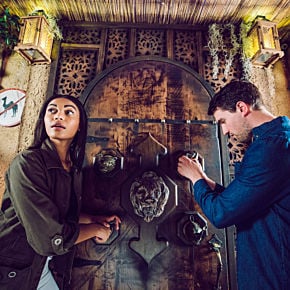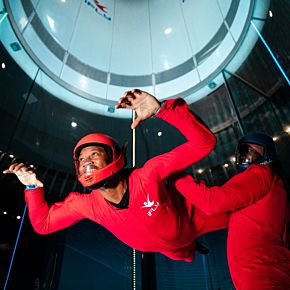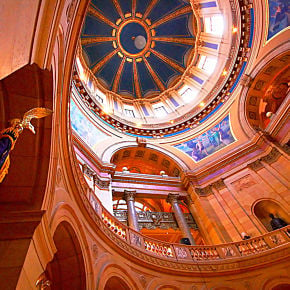 Haunted St. Paul Ghost Tour
Spooky Stillwater Ghost Tour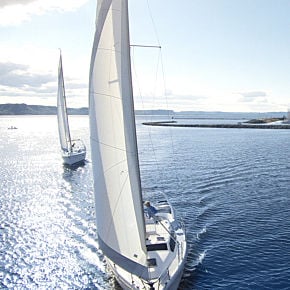 Scenic Lake Pepin Sailing Cruise from Lake City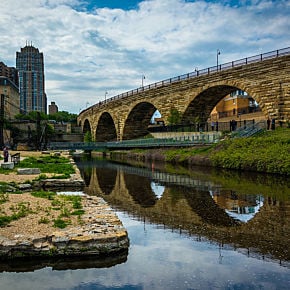 Haunted Minneapolis Ghost Tour
Below are 5 reviews from experiences included in this collection:
Escape Room
Minneapolis Date Night
Jun 28, 2023
The escape room was so fun! It was easy to book and we're inspired to go again.
iFly Indoor Skydiving
Minneapolis Date Night
Aug 01, 2022
It was VERY different, I did it once, it was fun. There was a LOT of hype, a hefty price tag, and lengthy pre-flight prep including goggles, earplugs, full zippered suit, and helmet. But I'd save your money and go on a roller coaster. It just wasn't worth all that money, hype, and self-promotion for two 60-second turns at something that was just "very different". And, during the second 60-second trip I wasted over 20 bucks going up 14 feet and back down a couple of times, which was less fun than playing with learning to hover and turn without being held in position as much by the instructor. NO danger, NO rush of adrenaline, NO g-forces, NO sensation of free-fall. It's loud, challenging to hover and turn in the middle of the Bernoulli current, fun when you start to learn how small hand movements make you rotate one way then the other, forward and back. If you were crazy-rich and could afford to do this all the time, or planned to go skydiving for real and could afford to spend a fortune to learn tricks on your real sky dive, or could afford to take this up as your competitive expensive-but-safe sport, then this may be for you. Yes, I had fun and smiled and waved. But the high price tag and hype versus ROI were super off-putting. It's fun to do once, but really the instructor held onto you the whole time so you had very little control when you watch the video at the end. (Make sure you bring someone to video you: they'll happily sell you theirs, of both 60-second "flights", with only a few highly logo-covered, blurry seconds of preview for a fortune. I prefer roller coasters, zip lining, the Tilt-A-Whirl, rock climbing, caving…. MUCH less hype, longer periods of excitement, and more-reasonable pricing. And maybe g-forces and a little real danger and skill required, too. LOL But, that's me. It WAS really good fun, both 60-seconds of time in the tube. If it were half the cost, I still probably wouldn't do it again, though, the hype was just tacky and not comparable to the micro-experiences.
Response from Virgin Experience Gifts
Hello Laura, Thank you for taking the time to share your feedback with us. I apologize that you felt that you did not receive the total value purchased, and am very sorry to hear that this experience was different from how you imagined it to be. Our partners are always looking to ensure your safety while also looking to provide some thrill. We are glad to hear that you did still have some fun out on this experience, learned a few new things, and even smiled and waved a bit. We realize this experience is not for everyone, but I do hope we can fulfill your thrill with some of our other adrenaline filled experiences! Regards Brooke
iFly Indoor Skydiving
Minneapolis Date Night
Mar 22, 2022
Super fun! The high dive was sweet!
Response from Virgin Experience Gifts
Hey Juliette! Thanks for the review. Right? It really feels like you're flying! Well, I suppose you are... So glad you had a blast! Cheers, Jake.
iFly Indoor Skydiving
Minneapolis Date Night
Jun 21, 2021
It was amazing!! Had a lot of fun and the instructors are so much fun!!
Response from Virgin Experience Gifts
Hi Paulette, Thanks for writing in! We are stoked you had a blast gliding through the air at our Indoor Skydiving experience! The instructors do an excellent job at providing the absolute best time they can while you soar with excitement! Here's to more fun adventures in the future! Cheers, Garrett
Escape Room
Minneapolis Date Night
Feb 19, 2021
It was an amazing time. My girlfriend and I truly enjoyed ourselves, and came incredibly close to actually beating the room, even being the hardest room in their arsenal. Now she can't stop talking about it and is looking forward to going back for more , and I can't blame her!
Response from Virgin Experience Gifts
Hi Stephon - what a lovely review! That's an impressive feat, nearly solving things! I've heard from groups of 5 who've had trouble getting anywhere in that room. It sounds like it was a wonderful birthday celebration, and hey, there's no rule about coming back and finishing, though perhaps a new room would be a bit more fun! Nonetheless, I look forward to fueling your guys' new obsession with Escape Rooms! Cheers, Jake.