Atlanta Date Night
A Virgin Experience Gifts Collection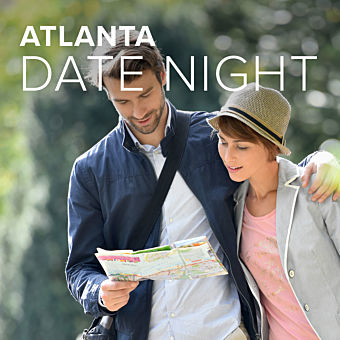 Give.
Give the gift of romance with a handpicked selection of our favorite experiences for couples.

Book.
Your recipient selects their dream date and books a time convenient for them.
Enjoy!
Go out, have fun, and create a memory to last a lifetime!
Summary
Let Them Choose Their Perfect Atlanta Date!
Take the guesswork out of gift-giving and let your friend or loved one choose their perfect date with this Atlanta Date Night collection!
Our handpicked selection of top-rated experiences for two allows the happy couple to select the experience of their choice and book a date convenient for them.
From sampling delicious southern cuisine to solving a murder mystery - this Date Night gift has something for every type of couple!
Eastside Atlanta Segway Tour
Grant Park Food & History Tour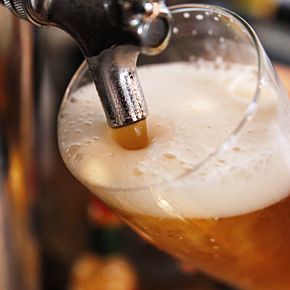 Original Selfie Museum Weekend Visit
History and Food Tour of Atlanta's Inman Park Neighborhood
Murder Mystery Dinner Show
Midtown Atlanta Segway Tour
Private Cocktail Experience
Ponce City Market Food, Art, and History Tour
Historic Martin Luther King Jr. Tour
Below are 34 reviews from experiences included in this collection:
Murder Mystery Dinner Show
Atlanta Date Night
May 15, 2023
The show was very entertaining and we really enjoyed figuring out the mystery! I would highly recommend as a unique date night or even coming with a group of friends. The only reason I give 4 stars, is that the food was "so-so". But, all in all totally worth it!
Grant Park Food & History Tour
Atlanta Date Night
May 02, 2023
Joy was a great guide and it was a wonderful tour. The food was good and it was fun to tour the city and learn about how it was began. Also loved how Joy planned homage to the indigenous people who were here much longer before the it was colonized.
Guided Electric Car Tour
Atlanta Date Night
Feb 13, 2023
Our guide was very knowledgeable and very friendly.
Response from Virgin Experience Gifts
Hey Judith! I am happy to hear that the guide on the experience lived up this wonderful experience on the car tour. Will be sure to pass on the well wishes. Best wishes, Thabo
Spirits Education Class
Atlanta Date Night
Nov 07, 2022
Staff was friendly and knowledgeable. Drinks were great and dinner was delicious. Would do this again.
Response from Virgin Experience Gifts
Hello Joanne, What a relaxing evening you went on! I can't even imagine all of the tasty drinks you got to have. We truly work with the best of the best and glad you had a great time with the staff as well. When ever you are ready to do this experience again, we will be here for you! Thanks, Ryan
Grant Park Food & History Tour
Atlanta Date Night
Sep 16, 2022
Great historical overview of Atlanta but slightly disappointed in the food offerings. Tour guide was great and informative!
Response from Virgin Experience Gifts
Hi Marilyn, Thank you for taking a moment to share this with us! I am delighted you had a stellar time and learned more about the city and history of Atlanta. My apologies that the food did not exceed expectations but I hope that it did not take away from your time with your guide and being in the beautiful city of Atlanta! Best, Brianna