Tampa Thrill Seeker
A Virgin Experience Gifts Collection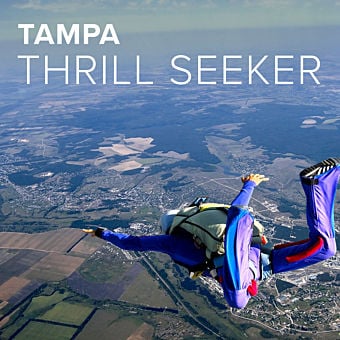 Give.
Give the gift of adventure with a handpicked selection of our favorite thrilling experiences.
Book.
Your recipient selects their perfect dose of adrenaline and books a time convenient for them.

Enjoy!
Go out, have fun, and create a memory to last a lifetime!
Summary
Let Them Choose Their Own Adventure!
Take the guesswork out of gift-giving and let your friend or loved one choose their own bucket list experience with this Tampa Thrill Seeker collection!
Our handpicked selection of top-rated adventures allows your recipient to select the adrenaline-filled experience of their choice and book a date convenient for them.
Whether they choose to zip through the treetops or jump out of an airplane... this Tampa Thrill Seeker gift is sure to get their adrenaline pumping!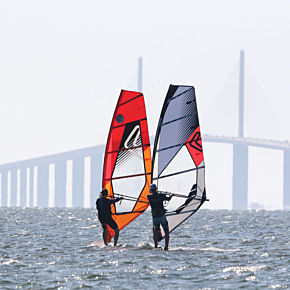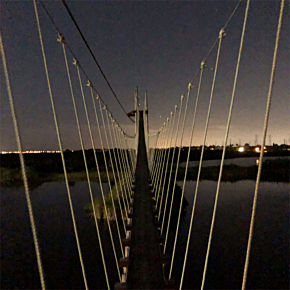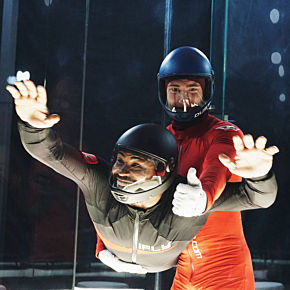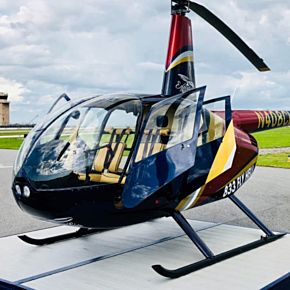 John's Pass Scenic Helicopter Tour
St. Pete & Tampa Bay Speed Boat Adventure
Below are 10 reviews from experiences included in this collection:
Learn to Windsurf
Tampa Thrill Seeker
Sep 26, 2022
Everything was perfect! couch was really great, great communication. Amazing experience! Thank you!
Response from Virgin Experience Gifts
Hi Artur, What a stellar review! I am thrilled you had a fantastic time and enjoyed your windsurfing lesson. I will be sure to pass along your kind words to your coach! Best, Brianna
St. Pete & Tampa Bay Speed Boat Adventure
Tampa Thrill Seeker
Dec 30, 2021
The concept of this is really good, and we did enjoy it out on the water once we picked up speed. But the experience itself was disappointing. There was only one person and he was running you through the experience like you were just a number. It was very military-like and you felt like he had already made the money so let's get it over with. It was probably because he was the only one running a bunch of events at once and maybe he was just overworked or understaffed. But I wouldn't bother with this one again. Even when I gave him the tip, he barely acknowledged me and moved on to the next group. But I just couldn't leave without giving something and it might have been out of his control with only one person. I've been on other experiences where the guide is what made the experience. This was the not the case here.
Response from Virgin Experience Gifts
Hi Sherry, First and foremost, thank you for taking the time to review your experience. Here at Virgin Experience Gifts, we strive to provide our customers with wonderful, everlasting memories. With that being said, it is so important to us that we receive any and all feedback regarding the experiences we offer. I am so incredibly sorry to hear that the guide did not meet your expectations and did not provide a fun, relaxed atmosphere for you and your group. I understand that having a wonderful guide is one of the keys to a great adventure, and I can't even imagine the disappointment you must have felt following your tour. Despite these frustrations, I am very happy to know you enjoyed your time on the speedboat. This truly does sound like a thrilling and fun way to explore Tampa Bay! Although we were not able to provide you with a perfect experience, I would like to assure your feedback is highly valued. We hope your next adventure is seamless and is one that you can fondly look back on for years to come! Cheers to you, Elizabeth
Moonlight Zip Tour
Tampa Thrill Seeker
Dec 30, 2021
The guides Cheyenne and Ky were awesome. The nighttime zip is amazing and I recommend it to everyone.
Response from Virgin Experience Gifts
Hello Sherry, Glad to hear you had an amazing time zip lining in the moonlight through Tampa's Wilderness Preserve! What a unique way to see the nocturnal wildlife. I imagine the adrenaline was flowing as you zipped through the sky 70 feet above the ground. I will be sure to pass along your kind words about the guides. Thank you for sharing your review and thrilled you had a great time! Thanks, Ryan
Sunshine Skyway Bridge Helicopter Tour
Tampa Thrill Seeker
Dec 09, 2021
Was a great experience, was an amazing flight. Kris was the best
Response from Virgin Experience Gifts
Hello David Sounds like a fantastic opportunity to soar through the Florida skies! I'm sure it was an awesome way to see and enjoy the breathtaking views of the sunshine skyway bridge, natural wonders, and wildlife of the area. Good to hear that Kris exceeded your expectations for this amazing adventure! Happy Holidays, Ryan
Learn to Windsurf
Tampa Thrill Seeker
Aug 23, 2021
Great experience! We would definitely recommend. Lisa P.
Response from Virgin Experience Gifts
Hello Lisa, Wonderful! I am so happy to hear you had a great time on this unique experience. Thank you so much for your recommendation! Cheers, Chandi