Forget the pop-up haunted houses in Chicago that come with the Halloween season. This October (or any time of year), go for the Windy City's real deal, and get in on the most haunted places in Chicago! Round up some friends or an S.O., put on your bravest ghost-hunting face, and get ready to get scared silly. All without having to wait in any of the lines that typically come with commercial Halloween attractions!
And best yet (if there is a 'best' in an authentically spooky scenario), these are "normal" places scattered around Chitown. Which typically means no costly admission fees or tickets are needed to potentially bear witness to any paranormal activity! [Cue shriek *of sheer joy* here.]
So whether you're looking to grab a slice of Chicago's famous pizza in a restaurant rumored to be roamed by a restless spirit or two, or want about your ghost-hunting with a formal tour of Chicago's haunted houses — read on. Then go visit these chilling venues… if you dare!
Just be sure to finish the day off by watching a lighthearted Disney or Pixar film before bed. Happy hauntings!
1. Wrigley Field
While the Billy Goat Curse (give it a Google if you haven't heard of it) seems to have finally been lifted with the Cubs' 2016 World Series win (thus breaking the curse's 71-year streak), Chicago's beloved ballpark still comes with plenty of other questionable happenings. Disappearing balls, figures in the bleachers, cold spots, and Harry Caray's ghost are just a few that —unbeknownst to many— make it one of the most haunted places in Chicago. But fear not, the hot dogs and beer haven't yet vanished with the baseballs!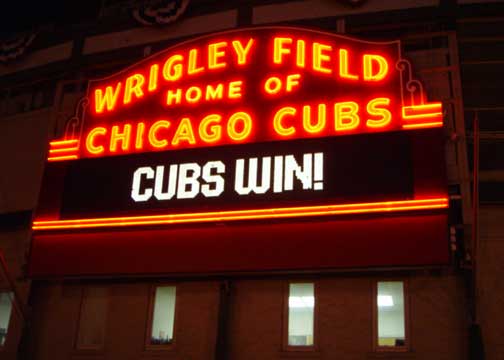 2. Site of Al Capone's Valentine's Day Massacre
The morning of Feb 14, 1929 marks the murder of seven men at a garage located at 2122 North Clark Street in Lincoln Park. The notorious Al Capone's South Side Italian gang issued George "Bugs" Moran's North Side Irish-American gang a bullet-infused assault that made history. The scene of the crime is now a parking lot, with folks saying they've seen the ghosts of the slain men walking it.
3. Profiles Theatre
This theatre is perhaps one of the best indoor haunted houses of Chicago — and in this case, 'best' means 'friendliest.' (Always a relief when it comes to paranormal encounters, right?!) The ghosts who supposedly inhabit this venue have nothing but love for the living! The theatre was once the home to a Prohibition era speakeasy in Chicago, complete with a secret back ballroom that boasts a scandalous past. The spirits who roam here, though, apparently are a happy and helpful crew — moving theatrical furniture or props around, tampering with lighting, and the like.
4. Graceland Cemetery
This spot certainly takes the creepy-cake when it comes to the most haunted places in Chicago. Little Inez Clark was only 6 years old when the poor thing was struck by lightning. As a memorial, a statue of her was created (now surrounded by protective glass). But! During thunderstorms, it's rumored that the statue has been seen wandering the grounds. "Who wants to go check out that creepy sculpture in the rain?" …no one should say, ever!
5. The Ole St. Andrew's Inn @ Roger's Park
Formerly known as the Edinburgh Castle, this is another one of the 'best haunted houses in Chicago' — aka 'friendliest.' Its ghostly inhabitant is the building's first owner, who passed away (right on a bar stool!) due to his drinking demons. But nowadays, he can be sporadically spotted on the property cleaning or tending the bar. At least he's helpful, eh?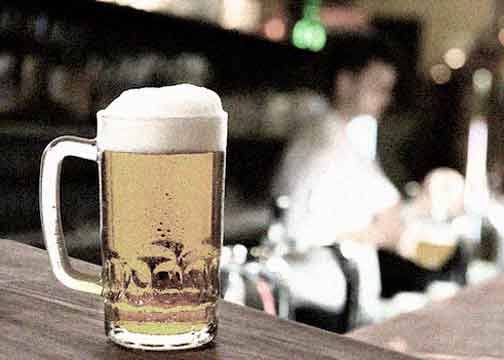 6. Bachelor's Grove Cemetery
This haunted place in Chicago comes with quite the reputation. Hundreds have declared they've seen wandering figures, along with floating balls of light. Its biggest claims to fame, however, are a farmhouse that appears and disappears, as well as the 1991 moment caught on camera by a member of the GRS (Ghost Research Society), featuring the shape of young woman in white sitting on a tombstone.  If nothing else, take a visit and get a kick out of watching other people get after some ghost-hunting.
7. John J. Glessner House
This hot (err, cold) spot defines real haunted houses in Chicago. It's said to be the new residence of its late architect, Henry Hobson Richardson. Visitors and staff alike have claimed to have witnessed a visible white form wandering the house, along with feeling unusual cold temperatures. Despite that plus its creepy history as an institute for psychological research, it now manages to serve as a wedding venue to many.
8. Excalibur Night Club
Libations aren't the only spirits populating this happenin' location! Its history lends to it now being one of the most haunted places in Chicago. Before it was a night club or the reputable home to the Chicago Historical Society, this building served as a 'pop-up morgue.' It housed over 800 Western Electric employees and their family members who fell victim to the infamous Eastland Steamship accident—when the ship tipped to its side in 20 feet of water by the Clark Street Bridge.
9. Country House Restaurant
You may get more than just a meal at this popular venue! This Clarendon-based eatery just outside of Chicago has been full of sightings, loud noises, footsteps, strong floral scents, blocked entry to the women's bathroom, and even weird stuff caught on after-hours security camera. But! It's supposed ghost (a woman from the 1950s) apparently also loves to fire up her favorite tunes on the jukebox — which can't be all that bad as far as haunted attractions in Chicago go. Can it??
10. Red Lion Pub @ Lincoln Park
Claiming the title as the "most haunted bar in Chicago" is the Red Lion Pub. Granted, this was primarily when it had its original 1882 walls, apparently housing a ghostly cowboy and prank-loving female. The bar has since been demo'd and rebuilt. So why not swing by for a brew, to see for yourself if these spirits still reside there?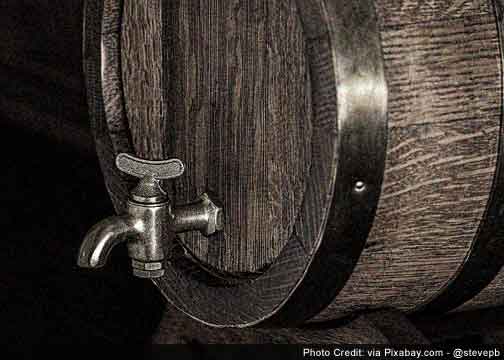 11. Congress Plaza Hotel
This is, by far, one of the absolute most haunted places in Chicago. It was recently also deemed the "most haunted hotel in all of Illinois." And it's easy to understand why. Once the operational hub of Al Capone, Congress Plaza guests have reported several sightings of his ghost. It has several rooms sealed off, having experienced suspicious activity, namely on across the 12th floor. The fourth floor displays its share of eerie encounters, particularly with respect to "the women in #441" — so steer clear!
12. Museum of Science and Industry
While the building probably has plenty of undocumented weirdness to boot, its most notorious spine-tingling asset is the presence of late defense attorney, Clarence Darrow. In 1924, during one of the biggest trials in Chicago history, Darrow delivered a 12-hour long plea for his young murder clients, Richard Loeb and Nathan Leopold. When Darrow died, his ashes were scattered across the adjacent Jackson Park lagoon. Ever since, reports pop up of folks sighting the ghostly figure of Darrow sitting on the museum's back steps — making it not only a tourist destination but also a genuine haunted attraction in Chicago.
13. "Death Alley" @ Old Iroquois Theater
When this once magnificent structure suffered a fire in 1903, 602 people sadly suffered with it. Ever since, the brick street behind where it once stood (where casualties were laid) has been said to be one of the most haunted places in Chicago — subject to voices, phantom hands, and countless cold spots. Today it stands rebuilt as the Oriental Theatre.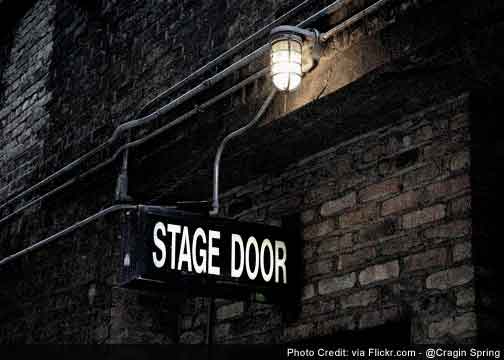 Can't handle any of these haunted places in Chicago?
If these authentic supernatural spots are perhaps a wee bit too much for you, there are plenty of other haunted houses open in Chicago for the spook-tacular duration of the Halloween season. And cable channels always manage to beam up endless fright-night movie marathons throughout October. So whether you venture out to bone-chilling venues or try to scare yourself silly at home — you're bound to be able to get your scream on in the Windy City!