Check out that calendar. Your main man's big day is getting closer and closer. Which begs the question: Have you discovered the most creative birthday gift ideas for him yet?
There are hundreds of great options out there, perfect for showering a husband, boyfriend, fiancé, or even a new dude with birthday lovin'. But for a guy who is as special as yours, what he unwraps should be nothing short of amazing. (Eeek, no pressure, right?!)
So to make that task a piece of cake for you (pun intended), let's scope out some of the most fun, unforgettable and romantic birthday ideas for him, shall we?

1. Lace Up for a Race
Assuming the two of you are the active type, a great gift for your boyfriend or husband is one that involves enjoying friendly competition together. And whether goofy or gutsy, serious or silly—why not up the race stakes? Loser owes the winner a massage, or winner buys the loser a consolation beer.  (So either way, your dude wins.)
2. Movie Magic Night
Not only is this birthday gift idea relaxing, but it can also pack a personal punch. Fill a novelty popcorn bucket with film snacks and your favorite guy's favorite flick or a recent must-see rental. Add an extra-special twist to the mix by including a custom DVD that's a highlight reel of your happy moments together. You'll love the look on his face when he realizes he's the star of this creative birthday gift for him.
3. Concert Tickets
Music-lover lovers, unite! Remember that epic night you and your boyfriend or husband first locked eyes on each other in a sea of people? Let him relive it on his big day. This works wonderfully as either a casual or romantic birthday gift for him, depending on the show. And he's guaranteed to make tons of tune-worthy memories while he gets lost in the magic of the music. 
If your favorite fellow is someone who "already has all of the golf gear in the world," this is one of the best birthday gift ideas for him on the globe! Forego buying yet another pack of balls or tees. Instead, surprise him with the once-in-a-lifetime chance to tee up beside a real PGA Pro!
5. Barista Class
This is the one exception when it's best to help someone perfect a habit, rather than kick it. A great birthday present for a guy who's fueled by coffee morning, noon and night is one that gets him enjoying high-quality brewed beans. Check out course offerings via local roasters and cafes to make delicious espresso an invigorating part of his daily life!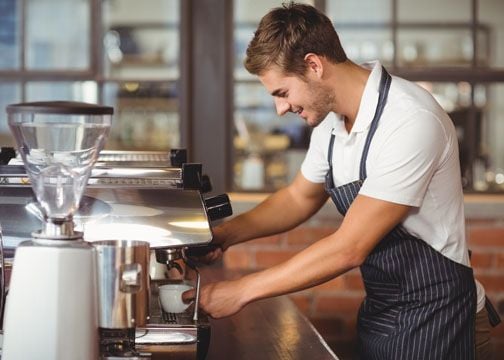 6. Lottery Tickets



You two are obviously very lucky in love. Have a little fun using that good fortune in hopes of striking it rich! Celebrate your sweetheart's birthday with games that are all the more fun when a lil' gambling is involved. Create a "bouquet," make his birthday card all the more exciting to open, or stash tickets in hot spots around the house or his belongings.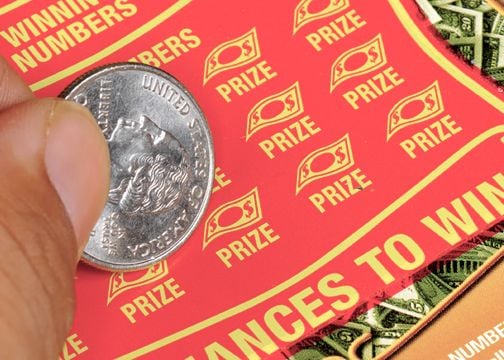 7. Shower Coozie
Don't believe it for a second if someone insists that grown men don't love a hot shower paired with a cold beer! When it comes to practical yet unusual gifts for men, this idea is overlooked all too often, and it just shouldn't be. Because there's no better way for your main man to wind down at the end of the day. And no more refreshing way to cheers to his birthday.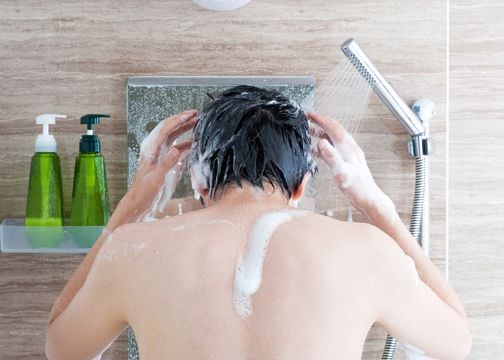 8. Top Memories Bucket
Sometimes finding a meaningful gift is a struggle—especially after you've shared many special occasions with a boyfriend or husband over the years. No matter the longevity of your relationship, this gem rolls several creative birthday gift ideas all into one manageable bundle. Choose your top most cherished memories together. Select a small gift to represent each one, and add a "remember when" note. Arrange in a festive bucket, and viola!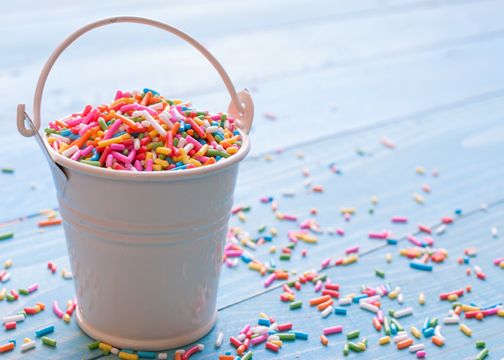 9. Barcycle Day with His Buddies
Nothing beats birthday gifts for guys that give him the ultimate dudes' day out on the town—particularly when pedaling and pints are involved. Make arrangements for your special man to enjoy an afternoon or evening on a local "barcycle" crawl with his buddies. Want to go the extra mile? Pack them a cooler full of hearty snacks to take along!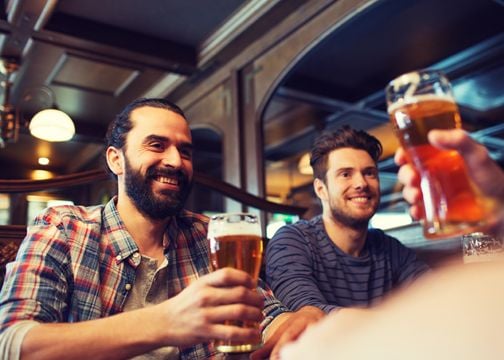 Take your creative birthday gift ideas for him to new heights! One of the most supportive gestures offered to a significant other is helping him tackle a bucket list ambition. So get him into the pilot's seat of a real airplane to soar high overhead. A gift like this is guaranteed to get him grinning from ear to ear, for long after the plane has landed.
11. BBQ Basket/Cooler



If there's a creative birthday gift idea for men who love meat, this is it! You have the freedom to choose what type of items to include. Go for utensils or accessories that he may not already have or that could use some replacing in his grilling stash. Add some sauces and seasonings, and even throw in his top-pick of protein.  You'll never see him more excited to cook for you!
12. Gift Baskets for Guys
Love the BBQ concept above? Then check out companies who put together some absolutely genius (and testosterone-infused) "gift baskets" for men. All you need to do is order—they do all the work to assemble a present for him that complements nearly any type of personality, hobby or interest. Give 'em a Google to learn more about this awesome gifting concept.
13. Magazine Subscription
In this day and age, receiving exciting snail mail is a rarity. Break the mold and sign your hubby or boyfriend up for a year of entertaining reads, delivered straight to his mailbox. Of course, it could also just arrive to his inbox—but where's the fun in that? Just make sure he responsibly recycles after reading, of course.
14. Monogrammed Whiskey Stones
Looking for a useful yet unique birthday gift for the man of your dreams? Look no further than his freezer. For the man who prefers to chill his stiff drinks, you can't go wrong with a pair of whiskey stones. But wait! You can go above and beyond the call of beverage duty even more—by adding a monogrammed touch to the stones. Talk about a super-cool gift for him, eh?!
15. Blind Date (Literally)
Wrap up a most romantic birthday gift for him. Little will he know, he's the main part of the package! Take him on a blindfolded drive to where you initially met or had your first date. Then indulge in some quality time together over activities like a picnic, bike ride, or taking in nearby entertainment (all on your dime).
16. Message on a Bottle
This gift is perfect for soliciting some surprised laughs and delightful sappiness from him as he sips. Design labels to stick on to his favorite beverage(s), featuring little love notes or photos from over the years: from his childhood and awkward teen years until, well, you. Feel free to go DIY with this birthday idea, or turn to the services of a pro to print some peel-n-stick labels.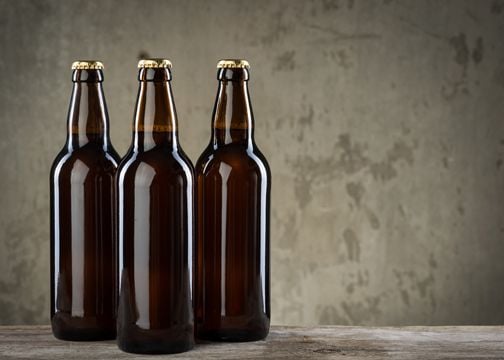 Looking for a birthday gift for him that has 'daredevil' written all over it? Invite him to spread his wings! Whether he's a first-timer or veteran to this aerial adventure, skydiving is an incredible way to get his heart racing. And it's a safe bet he'll be happy to return the favor to thank you for it later.
18. Mad(ly-in-Love) Libs
If creative birthday gifts for guys could come with awards, this one would beat out all the competition. Let you literary freedoms run wild as you dip into memories of a favorite childhood activity, to compose bits and pieces of your love story. Leave plenty of spaces blank for your boyfriend, fiancé or husband to fill in for himself. Be sure the finale of the story reveals birthday plans like dinner, drinks, etc.

19. Sweet Serenade
Put your pipes to good use. Give him a private or public performance singing a song you've composed or a classic that has his name written all over it. Don't want to be responsible for the vocals? Go BIG (if you dare) and hire a singing telegram gig to shock him speechless at home or work.
20. Surprise Trip
This idea is a classic. And let's be honest—you can't go wrong with those. Whether by car, plane, train or even boat, escape your daily scenery. Head to a destination where the two of you can make fresh, new memories. Without a doubt, getting there before he realizes this is actually a birthday gift for him will be half the adventure!
Sometimes a real celebration calls for action, asphalt and adrenaline. If that time is now, give him a birthday gift that arrives on four wheels and packs plenty of horsepower. With racing tracks situated all over the U.S., there's no time like this birthday present to get him in the driver's seat of his dream car: exotics, stock, Indy, muscle and more!
22. Balloon Photo Bombs
This creative birthday gift idea defines fun and festive. Print off photos of your favorite memories, tying one to each balloon. He'll walk into one heck of a happiness-filled room. Too many wonderful moments to choose from? Lucky you! Try making one balloon for each year he's now rocking. Not enough just yet, for a new relationship? Attach short 'n' sweet love notes to any remaining balloons (think Valentine's Day candy heart sayings).
23. Bacon Bouque
They say bacon makes everything better. Whoever 'they' are, they must be right. Especially when it comes to unusual birthday gifts for your special guy. Most men may not entirely prefer to receive a flower arrangement on their big day. But cleverly add a little bacon to that bouquet (not even kidding), and BAM! Your husband, boyfriend or fiancé is suddenly the planet's biggest fan of floral art… and you.
24. Sporting Event
Popular opinion indicates that for most guys, it doesn't get much better than an afternoon or evening full of watching the hottest sports action with a cold beer in-hand. So naturally it doubles as a great birthday gift idea for men, too. Shopping for a new boyfriend? Picking his brain about his favorite sports and teams is a perfect way to get to know him and shows you care about his interests.
25. "Happy Camper" Kit
If the great outdoors is your special man's happy place, then you know what kind of getaway will easily make his day! Clue him in on the plan by having him unwrap a shoebox full of wilderness essentials: s'more fixings, bug spray, head lamp, etc. Whether you have the car packed and ready to go, or need to work out a date, he'll be as giddy as a kid on Christmas.
26. Dollar Shave Club Membership
You've been there. Getting home from the store only to find you once again forgot to buy razors. Nooooo! So imagine the calamity of forgetting that time after time for your face.  That said, one of the greatest birthday gifts for a guy (even the grizzliest of them) is a little facial TLC, delivered straight to his door each month.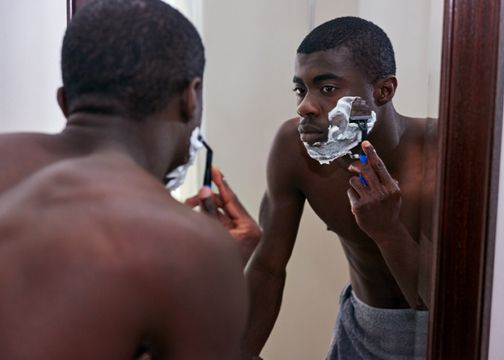 27. Custom Guitar Pick
Don't let your boyfriend forget you're his muse! Give his music even more inspiration with whimsical words on a guitar pick. Speak straight from the heart, quote favorite lyrics, or reference an inside joke. A unique birthday gift like this is bound to keep him strummin' and hummin' along.
28. Food or Beverage Tour
Is your fellow the ultimate foodie? Food and drink tours are a great way to wish him happy birthday, while exploring a city's new digs or old stomping grounds. Send a fiancé to fine wineries, a boyfriend to breweries, or a husband to local hot spots. If the way to his heart really is through his stomach, this type of gift idea for him means everlasting love.
29. Engraved Watch
This is the type of gift for him that's simple and sensational. Add a personalized message to the back of a watch, letting your main squeeze know how timeless your love is, or how you love him more with each passing second. And the best part—it's engraved on a spot that's discreet. So you can let your husband know just how mushy you are, without announcing it to the world.
30. Dude's Dinner Dice
This creative birthday gift idea makes dinner plans (and even date night decisions) entertaining and easy! Fill each side of a blank dice or cube with his favorite eats. Then treat him to the grub of his 'choice' once a month during this new year of his. The good times will keep goin' string with each roll. Be as simple or extravagant as you'd like, from back porch BBQs to romantic dinner cruises.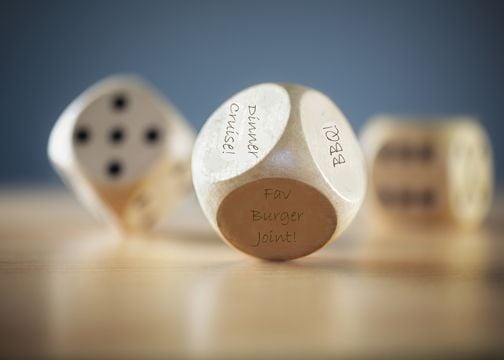 31. Adult Birthday Cupcake Tower
Wish him a 'hoppy' birthday in a tasty, light-hearted way! Stack cans of his favorite beer to form a 3-tier tower. Then place a festive cupcake on each of the exposed can tops. Singing is always highly encouraged. And inviting guests to help you put a dent in the suds- and sugar-infused birthday gift for him certainly make things extra-merry and memorable!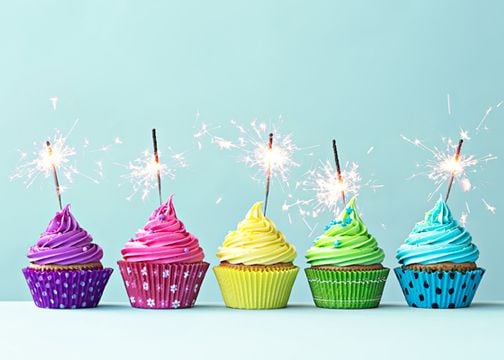 32. Gone Fishing
Hone his H2O skills or help him pick up a brand new hobby. Fill a tackle box with gummi worms, Swedish fish candies, goldfish crackers, actual lures, etc. Add a cute "I'm Hooked on You" note to reveals plans for a fishing lesson or trip! From quiet rivers to intense open water sport fishing, find the best birthday gift for the guy in your life.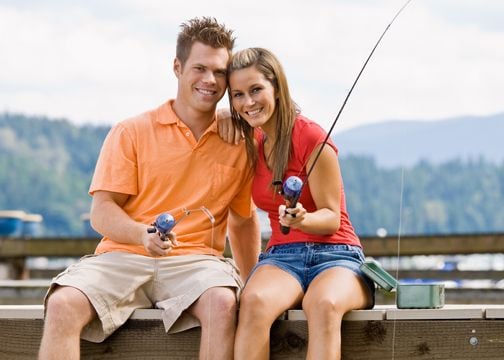 33. Love Doctor's Notes
It's no surprise that creative birthday gift ideas can do a recipient's heart good. Really good! And this one is no exception. His heart will skip a beat for seven to 14 days when, one-by-one, he reads the sweet sayings you leave for him in a prescription pill holder. A gift like this is a great remedy for any goofy "oh-no-another-year" birthday blues. And it's especially clever for boyfriends or husbands who work in medicine.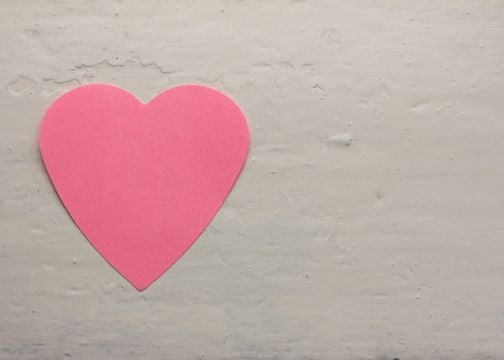 If you thought getting hitched to your husband was the ultimate plunge, think again! This gift for him is perfect for joining him on a wet 'n' wild birthday adventure. Or you can always let him to fly solo down a series of invigorating rapids. Whichever the option, he's sure to surge into his new year with unforgettable vim and vigor!
35. New shoes
What guy doesn't love a fresh pair of kicks? This gem is one of the easiest birthday gifts for men. Decorate the inside of the shoebox, playing on words like how the two of you are "the perfect pair." And there's a good chance that your message or design on the shoebox will stick with him wherever his new shoes take him.
36. Priceless Words on a Wallet
What's as compact as possible but loaded with cash (hopefully) and bursting with cute words? Your husband's wallet! Dudes use their wallets every day. So why not tap into a creative birthday gift idea that is both practical and personal. Add your own timeless touch to quality leather with an engraved message. Sites like Etsy make a great resource for products like this.
37. Shower Curtain Surprise
You did it! You found one of the most romantic birthday gifts ever! This gesture won't break the bank, while also proving mighty-memorable. Simply buy a low-cost shower curtain and some permanent markers. Plan out some artwork to add to it (drawing, message, etc.). Then go to town, making your masterpiece and secretly hanging it with pride. Then watch as warm fuzzies fill your special guy's heart upon discovery.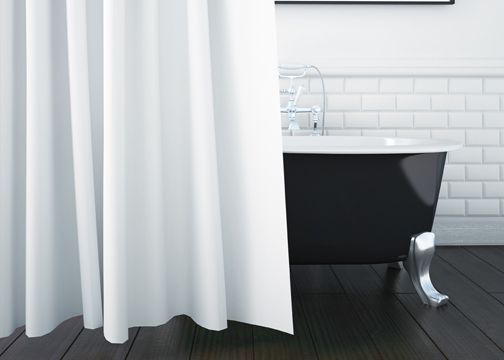 Got a boyfriend with a bike license, but no engine of his own to rev? Not anymore! When a birthday present for him like this calls, Harley answer loud and clear. Rentals are available from dealers across the U.S., nearly all year round in most locations with favorable climates. He'll be able to choose from a variety of bikes, with rental options ranging from one to three days.
39. "Soundtrack to Your Love" Memory Stick
Who doesn't love a good throwback? Or miss the magic and mystery of mixed tapes/CDs, for that matter? Tap into your inner teen from way back when, creating a present for your boyfriend or hubby that's ready to be played loud and proud. He'll feel young at heart all over again as he listens to the tunes relating to your romantic tale.
40. Mystery Money
Roll up the denomination(s) of your choice to put inside just one of many balloons. Blow 'em all up (one for each year celebrated is a fun way to go). Then let your man know he can choose his own birthday present or adventure… but only when he finally pops the lucky balloon. Care to make this creative birthday gift idea even more innovative? Up the stakes by allowing him only one balloon a day.
41. Rock Climbing Adventure
Have a husband who's got an adventurous streak? Feed it even more with adrenaline-pumping gifts for guys like scaling the face of Mother Nature's cliffs and rock formations! From novice lessons to more experienced outings, he'll unwrap much more than just an outdoor adventure. The fresh air, freedom, and fun-filled memories will last him a lifetime!
42. Pizza Party
Does your fiancé's big day happen to fall during the work week? A surprise delivery of delicious pies is just as exciting for adults as it is for kids. Plus it's a downright fantastic way to brighten up his time on the clock. He'll be the hottest commodity at the office/department lunch hour. And his coworkers will undoubtedly be eternally grateful for the chance to share in this birthday gift for him.
43. Donut Birthday "Card"
This is a marvelous birthday present for a boyfriend with a sweet tooth. And it doubles as an easy breakfast-in-bed to kick off his big day! Skip a traditional card and get him a box of his favorite dozen. Add a note to the lid like, "I donut know what I'd do without you! Here's to your sweetest birthday yet!" Add some coffee or mimosas to the mix, then dig in!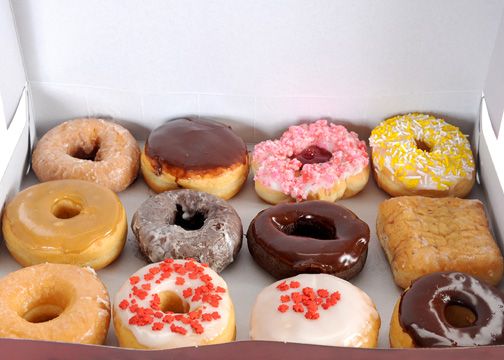 What could be a more creative birthday gift idea for him than launching off of a bridge suspended by just a cable? And not just any bridge… California's Bridge to Nowhere! Despite its rather enigmatic name, it certainly exists and is a sought-after destination among locals and visitors alike. Can't make it to Cali? A professional jump nearly anywhere is sure to leave him breathless!
45. Money Tree
In the world of outdoor goods, sorting through great birthday gifts for men can be a wee bit overwhelming. Choices abound! So go the easy route with just a mason jar, sapling and quarters. Give your active fellow a fun, flexible way to indulge in more dream gear that supports his sporty habits. He can spend his 'money tree' however he'd like, and even plant the real deal. Super tip: this is an awesome gift for a new boyfriend!
46. Amore Adventure Globe
Retrace the steps of one of the planet's greatest love stories: yours! Draw a heart over a special location and add any other creative designs to a globe, as a sweet reminder of your "amore adventure." A romantic birthday present like this will bring his bookshelf to life with a tale that he (and you) will never want to forget.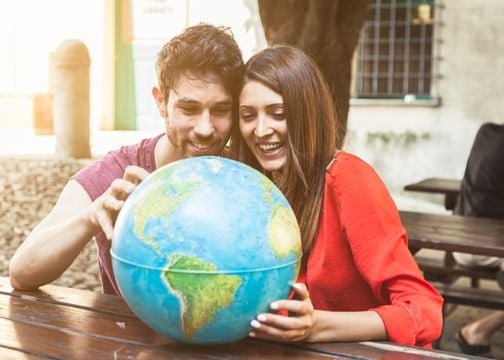 47. Beer Cap Map
Enhance the wall décor of any man-cave dwelling! If you want your main man singin' his praises and affections for good brew memories, these wooden treasures are the way to go. Choose from a variety of state and country shapes. Celebrating his birthday will be just the beginning of his sipping his way to a full map!
48. Aerobatic Biplane Thrill Ride
Check out this gift for guys that doesn't mess around in the air up there! It takes a love of roller coaster-fueled adrenaline to the next level. Your special guy will buckle up in an open-cockpit and embark on the flight of a lifetime, full of maneuvers like barrel rolls, 180s, loops, dive spins, and much more!
This doozey is the mother of the most unusual birthday gifts for men! Boys and their toys need no explanation. So if your main squeeze has a hankering to sit in the controller's seat of a bulldozer or excavator, make his dream come true this year! Typically, no experience or training is necessary—just a strong desire to tear up some dirt!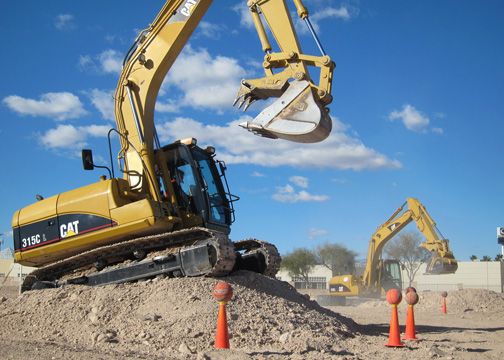 50. Mini Bar in a Box
Simple 'n' sweet, this gift for men is ideal for a boyfriend you've just started dating. It's a splendid token of appreciation on his big day, without going too over the top. Find a box of your preferred size (wooden or festive birthday packages sold at most craft stores add a great touch). Then pop a bunch of booze shooters inside it. Any additional flare or lack thereof is entirely up to you.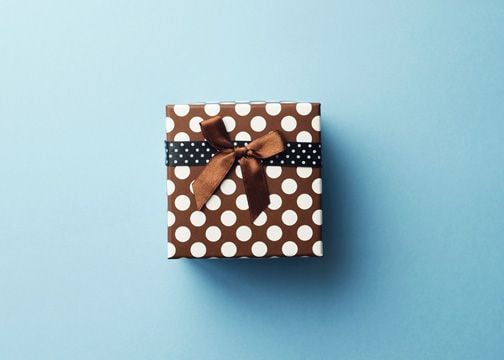 51. DaVinci's Gold Scanveger Hunt
If you're searching for creative birthday gift ideas for a guy, you just hit the jackpot! This is the world's ultimate scavenger hunt. Rope friends or family into the fun. Use gadgets and gizmos to solve riddles, navigating across urban landscapes from clue to clue, to get to your final destination. Arrive at a finish line for drinks and awards… and (of course) more birthday shenanigans!