Relationships are wonderful, intoxicating, blissful things. But sometimes it's necessary to look for ways to spice up your marriage. Because like all entities that experience growth and change during the course of their existence, sometimes they can hit a point of "cruise control."
You know the one. When you or your partner or both find that really "comfortable" niche. Or are "too busy" with work, or too caught up in your own thoughts, to bring that extra "spark" to a relationship like you used to. Albeit, things are fine. But soon you start to realize that "fine" only goes so far. (Especially when you know what you two are capable of as the extraordinary couple you are.)
Sound familiar? Then keep reading because…
Good news: this is totally normal.
Even better news: here are some simple tips for spicing up your relationship. From silly to serious, check out these habits of healthy and happenin' couples. Discover friendly reminders on how to give your marriage (and your S.O.) the TLC needed to morph a spell of ho-hum into AWESOME.
1. Relax Together
Life can move pretty dang fast sometimes. So slow it down. Turn the tables on to-do lists by adding a much-needed breather to the mix. Head to a spa or enjoy a day of endless pampering at home. The r 'n' r will offer refreshing ways to spice up your marriage. Chatting is often more productive when you're both relaxed. And let's not forget that you'll probably score some solid massage and bubble bath time.
2. Be Romantic – the Mushier, the Merrier
Romance is just as important (if not more so) five years into a relationship, as it is during those first five weeks or so of initial infatuation and dating. You don't outgrow it; but it's something to constantly work at and have fun exploring. So be delightfully cheesy and lose yourself to sweet moments together! Light some candles. Say (or sing!) sappy things. Slow dance in your living room. And get swept up in love over and over again. It's bound to improve your marriage and melt your insides.
3. Random Acts of Kindness
Sometimes the biggest messages come with the smallest gestures. Do dishes or laundry, take out the trash, walk the dog, fix dinner, draw a bubble bath, etc. Doing this for a spouse (without them asking) speaks volumes of how much you care. And will probably result in even more TLC as a thank you (*wink, wink*).
4. Relive Your Very First Date
What better way to spice up your marriage than remembering how you fell in love in the first place?! Even if you can't return to the exact hot spots you first hit up together, you can at least plan some similar activities—drinks, ice cream, mini golf, dinner, ice skating, walks on the beach, a dive bar… However it all began, make that magic happen again.
5. Words of Affirmation
Compliment your spouse! Express your heart's words. This is one of the kindest, most meaningful things you can do for your other half. Words carry a huge amount of power and purpose. So if you feel like it's time to spice up a 'boring' marriage, this is a simple yet powerful way to get your relationship back on track and make it stronger than ever. Speak it, write it, text it—SAY it!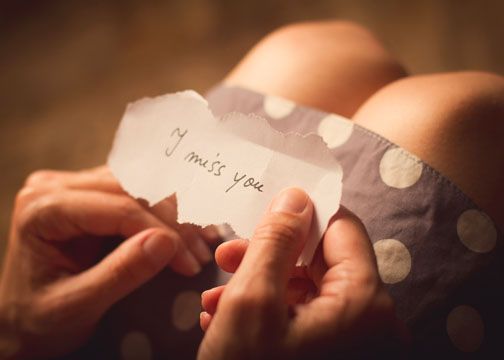 6. Hugs, More Hugs and Hand-Holding
There isn't much that the power of a touch can't fix. It's no wonder, then, that a solid supply of it is a great way to sustain or even improve your marriage. Don't talk, just hug 'n' hold. Whether it's a nice, long embrace or something short and sweet—wrapping your arms around your special someone will fill you both with the warm-fuzzies from head to foot. Guaranteed.
7. Indulge in Quality Time
Defy daily distractions. Unplug entirely and spend intentional, intimate moments together. Snuggle on the couch. Look at each other instead of at a screen. Give your partner undivided attention. And experience how this naturally spices up your relationship. You'll be amazed at how your love grows when you focus on what (who) really matters.
8. Give Surprise Gifts
It's always nice when someone adds a little dazzle to your day. Surprising your main squeeze with a gift is one of the best ways to spice up your marriage—particularly if it's not your norm for showing affection. Whether you reveal the gift at work, at home, while out 'n' about, or as a love note in the car—it's a wonderful way to make an ordinary day extraordinary.
9. Initiate Rituals
As far as tips for upping the zest-factor of your relationship go, why not add a fun weekly activity? It will give you both something to look forward to sharing with each other every week. And that sort of excited anticipation is a great way to kindle the fire in your marriage. Pick a night that's designated for an adventure of sorts with your best friend for life—new restaurants, sporting events, movies, cultural outings, etc.
10. Put Your Partner First
Sometimes, relationship slumps are the result of unintentional selfishness. (Thanks, busy world.)  So it can't hurt to make the conscious effort to deliberately put your husband or wife before your own needs/wants. Try it for a week, and see how it improves your marriage! Then try it a little longer. Before you know it, you've cultivated a nice, healthy habit.
11. Travel Down Memory Lane
Another secret to marital success is reminiscing together. From hot to hilarious, revisit your relationship roots by spending some time each week sharing your favorite memories and "remember whens." Quite frankly, it never hurts to look back on how much fun you've had together. In fact, this could be the best kind of "happy hour" you have all week! So cheers to a highlight reel of happiness, then go make even more memories happen.
12. Escape Your Comfort Zone
Feeling bored —whether it's in your marriage, job, hobbies, etc.— often means one thing. It's time to stretch yourselves. Keep growing! So out with the old and routine, and in with spontaneous adventures. ANY sort of new experience will do, just do it together! Try a weird food, jump out of a plane, go scuba diving, embark on an impromptu road trip, talk to strangers, hike a new trail… you get the idea.
13. Work Out Together
Did you know sweating is one of the best ways to spice up your marriage? And yes, that could be interpreted to cover a variety of, shall we say, "options." But no matter how you decide to break a sweat together, you can both look forward to taking advantage of the happy, healthy hormones that exercising promotes, either at the gym or after.
14. Be Young at Heart
Age is just a number. So if you're letting that stop you from enjoying all the fun that used to come with dating, stop it right this instant!! You are never "too old" to relish the butterflies and adrenaline and delightful mush that come with being in love. So do the things that let you both be young, wild and free… skinny-dipping, drive-in movies, up-all-night talks, stealing smooches in the rain, sleeping under stars, the list is inexhaustible. The world of incredible dates is your oyster, so go get ya some pearls.
15. See the Good
When life hands you lemons, keep the lemonade in mind! A great tip for improving your marriage is sometimes to adjust your perspective. Rather than dwelling on the stuff that's currently (and temporarily) driving you bonkers about your S.O., let your attention instead be captivated by all of the amazing (and more permanent) traits you adore about him/her.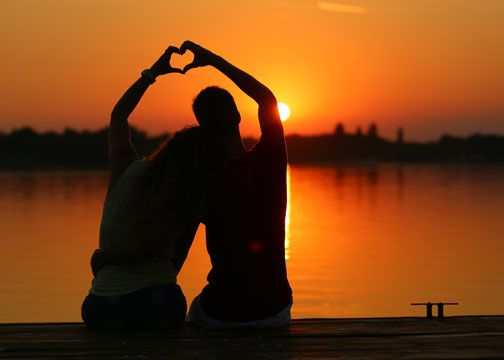 16. Make Eye Contact
If the eyes really are the window to someone's soul, this is one of the most intimate ways to spice up your marriage for an entire lifetime. And it doesn't mean a quick glance over dinner. But dig deep and really lock eyes during conversations. Spend hours laying next to your guy/gal, face to face, taking in every fleck of color. TV shows and movies will always have reruns. But your person's eyes are the only pair out there on this planet. Don't miss out on them.
17. Celebrate Life's Little Things
Jazz up any evening by taking loungin' to a new level as you cheers to life's little things! Absolutely keep up with the big milestones like new jobs, birthdays, anniversaries, houses, cars, and showers. But don't be shy about cracking a cold one, raising a glass, and singing the praises of things like PRs at the gym, traffic-free commutes, housebroken pups, finished DIY projects, and other little victories that you can applaud together.
18. Eat Healthier
You know what they say: you are what you eat. And that goes from the inside, out. So as crazy as it may sound, a solid tip for improving your relationship is to cleanse your plate. Add more veggies and fresh food, less sugars and fried grub. It may take some time, but enjoy gradually noticing the positive changes you see in yourself (and your partner—*cue Marvin Gaye*) with better moods, sleep, energy, complexion, attitude, etc.
19. Look Forward to Plans
One key to a healthy relationship is to live in the moment. But! That said, making future plans is a great way to spice up your marriage, as well. Because sometimes life's daily grind gets a little too routine. So add some exciting goals to work towards as a team (power-couple, whattt!). Plus, you'll reap the enticing benefit of seeing some rather tantalizing sides to your partner, as you plan and problem-solve together.
20. Talk About It, ALL of It
Four little words can make a big impact. And they probably aren't the four you'd assume. How was your day? Ask your significant other this, and truly mean it. Actively listen to his/her reply, rather than just going through motions. Share the highlights with each other, as well as what wasn't so great. Let it lead to deeper conversations about your relationship. Embrace those opportunities to talk through things, rather than sweeping stuff under a rug. And be sure to include those other four words along the way…
21. Say, "I love you, ______."
When it's used genuinely, it's a sure-fire way to spice up your marriage. No further explanation needed.