The stockings are hung, the snow is falling, and your family is looking for the perfect Christmas activity. But where to start?
The holiday season is such an enchanting time. It's our chance to come together, share traditions, and create unforgettable memories. On the surface, the holidays are chock-full of heartwarming activities. However, finding something that the whole family will enjoy can be a challenge. If you've found yourself stuck in a holiday planning rut, then you've come to the right place!
From at-home crafts to more thrilling adventures like indoor skydiving and ice skating, these 21 activities will make everyone feel holly jolly! 
1. DIY SNOW GLOBES
For families that love creative projects, DIY snow globes are incredibly easy and fun to make! Start by filling an empty jar with water, glycerin, and just a touch of glitter. Then, glue plastic figurines to the inside of the jar lid. Figurines can include mini trees, reindeer, and even snowmen. Once the glue has dried, simply screw on the lid and shake!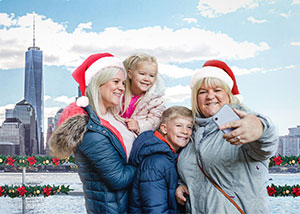 Add a little holiday magic to your day with this incredible Sailing with Santa experience in NYC! After boarding a luxurious, triple-decker boat, your family will have a blast sailing past the New York skyline and Statue of Liberty. You'll also get to munch on tasty treats and decorate holiday crafts. The grand finale? Getting to meet Santa Claus himself! 
3. HOLIDAY MOVIE NIGHT
Grab your blankets and pillows and head to the living room for a holiday movie night! Choose your favorite Christmas classic or watch something entirely new. Take movie night to the next level with matching PJs or build an epic fort! 
Send your kids out on a festive, Christmas scavenger hunt! See if they have what it takes to find a Santa hat, a blue ornament, or even a Christmas train. Don't feel like planning your own scavenger hunt? Then consider checking out these amazing, app-led treasure hunts! 
5. MAGICAL SLEIGH RIDE
Imagine listening to the clip-clop of horse hooves as you ride through a majestic winter wonderland. Sound like the perfect day? We think so too! If you're feeling extra festive, consider booking a city sleigh ride at night. You and your family will love viewing the city's rainbow-hued holiday lights! 
The sun's gone down, snow is falling, and the last thing you want to do is go out in the freezing cold. Lucky for you, these craft kits can be completed from the comfort of your own home! From paint pouring to pottery sculpting and coloring sets, there's a craft kit for every family. 
7. PUT TOGETHER A JIGSAW PUZZLE
On the surface, jigsaw puzzles may not seem very interesting. However, trust us when we say that once you begin a puzzle, it can be hard to stop! Let your kids pick out their favorite design and enjoy an evening as a family. For a fun twist, challenge your kids to see who can put together the most pieces. 
8. GO INDOOR SKYDIVING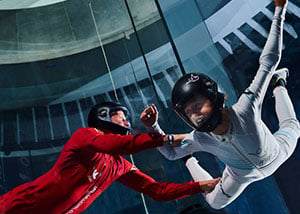 If the cold weather has you and your family feeling cooped up, then it's time to break free and do something exciting. Our recommendation? Treat the family to an adrenalizing round of indoor skydiving! Fly, float, and glide through the air – no plane or parachute needed!
9. WRITE TO SANTA
Make a batch of cookies, get cozy, and help your family write their annual letters to Santa. If your kids are too old to write to the big man in red, then consider joining in on the USPS' initiative: Operation Santa. As a family, you can take on the role of Santa and 'adopt' a child's letter to the North Pole. 
10. HOT COCOA BAR
Pick out your favorite mugs and treat your family to some delicious hot cocoa! For a fun twist, include a variety of sweet toppings for everyone to choose from. For us, mini marshmallows, candy canes, whipped cream, and sprinkles are an absolute must. Now that's a merry treat!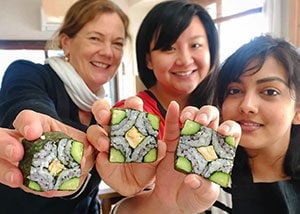 Share the magic of cooking and teach your family how to make your famous chocolate chip cookies or whip up a batch of their favorite soup. Not much into cooking? Consider booking an online class with the Jamie Oliver Cooking School! Your family will interact with top chefs and create mouthwatering dishes including homemade pasta, street tacos, sausage pizza, and more. 
12. CONSTRUCT AN EPIC GINGERBREAD HOUSE
This is one of our all-time favorite Christmas crafts! Buy a premade kit from the grocery store or make your own gingerbread walls and roof. After your house is built, decorate it with colorful treats! Construct a gumdrop pathway, a candy-shingled roof, or see if you can make the perfect icing icicle. 
13. LOOK AT HOLIDAY LIGHTS
Can you think of a more magical holiday activity? Neither can we. There's something just so nostalgic and enchanting about twinkling Christmas lights. Bundle up and take a walk around your neighborhood or stare in wonderment at a professional light display. Make it extra special and bring along a thermos of hot cocoa or apple cider!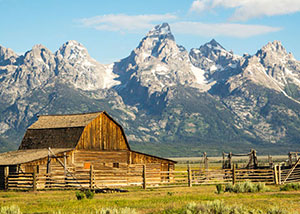 For some, the holidays are all about staying home. But what's the fun in that? This year, pack your bags and enjoy a Christmas getaway! Embark on an adventurous journey through the Grand Canyon or take it easy at a luxurious resort. What's our pick? This 4-Day Best of Yellowstone Winter Tour! 
15. VOLUNTEER TOGETHER
This holiday season, make your spirits bright by helping others. Take your family to volunteer at a local shelter or create holiday gift boxes for those in need. Volunteering can also be as simple as shoveling your neighbor's driveway or picking up litter. 
16. GO ICE SKATING
Grab your favorite winter hat, lace up your skates, and head out to your local ice rink! Whether you've skated before or you're a complete beginner, ice skating is a fun activity to do with the whole family. For a festive twist, find an outdoor rink and experience the magic of skating through a winter wonderland. Afterward, treat the family to a tasty, seasonal snack. 
Let your imagination run wild with these crazy fun splatter paint sessions! As soon as you step inside the studio, there's no limit to your creativity. Flick and fling rainbow-colored paint onto a canvas, the walls, and even each other! This is one holiday activity that your family will not soon forget! 
18. DECORATE THE TREE
If you're like us, then your Christmas ornament collection is full of nostalgic and priceless pieces. Share the stories behind some of your favorite ornaments and decorate the tree as a family. Make your evening extra festive by playing holiday music in the background. 
19. BAKE COOKIES
Those cold, snowy days were made for baking! Make and decorate Christmas sugar cookies or try out a new recipe. Some of our favorite cookie recipes include snickerdoodles, oatmeal raisin, and peanut butter chocolate chip. Don't forget to save some delicious treats for Santa and his reindeer!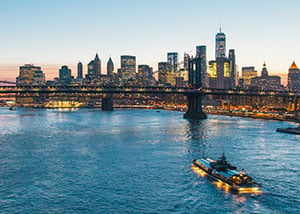 With these incredible GoCity Passes, exploring America's cities has never been easier! Your family will gain access to the city's top attractions and save money while you play. Visit an amusement park, explore a zoo, or step inside a fun museum. The choice is yours!
If your kids are tired of hearing the same old stories year after year, then start a new tradition! See who can create the best holiday tale or write a story together. If your kids love making up their own stories, then you won't want to miss this online Learn to Write For Children course! 
No matter how you spend the holidays, we hope these 21 Christmas Activities help bring your family together. Start planning your day or explore even more one-of-a-kind adventures here. 
From all of us to you, Merry Christmas, Seasons Greetings, and Happy Holidays!