Whether you're celebrating a high school, college, or med school graduation, you can bet that your recipient has probably spent the last few weeks cramming for exams and finishing up countless projects. All of that hard work deserves an incredible reward, don't you think? 
Chances are, that soon-to-be graduate is probably itching to get out of the classroom and into the world. So, forget the standard cash and a card routine, and celebrate their academic success with an unforgettable experience! The best part? With over 2,200 experiences to choose from, we have an adventure for every budget. From zipline trips and kayak tours to wildly fun scavenger hunts and escape rooms, here's our list of unique graduation gifts that won't break your bank! 
Starting at $25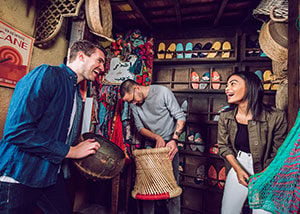 Put your graduate's problem-solving skills to the test with an exciting and fun escape room experience! In order to escape the room, they'll have to decipher riddles, piece together hidden clues, and solve challenging puzzles. Did we mention there's a time limit? Hopefully they can escape and set themselves free before it's too late! With a variety of one-of-a-kind themes including Merlin's Magic School, the Titanic, Prison Break, Jack the Ripper, and more, there's an escape room to match every student's personality. 
Starting at $40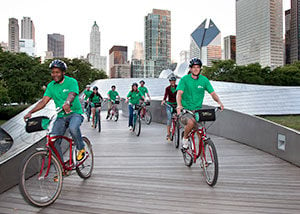 Treat your graduate to an unforgettable day on two wheels. Faster than walking, cycling is the perfect way to get outside and explore. From leisurely e-bike tours around the city to thrilling mountain bike escapades, we have a bike tour for everyone. For a more unique 2-wheeled adventure, check out these outrageously fun Segway packages. Segway tours start at just $55 and are one of the best ways to sightsee. Your recipient will be surprised at how easy it is to operate their Segway, and before they know it, they'll be gliding through the city like an expert! 
Starting at $75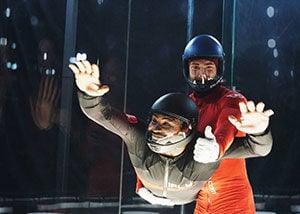 Imagine your recipient floating, flying, and free-falling in a gigantic vertical wind tunnel! Sound like fun? It definitely is! They'll be equipped with a flight suit, helmet, and goggles. Then, it's time to fly! They won't believe it as their feet are lifted off the ground and they begin to float weightlessly on a cushion of air. With the help of an instructor, they'll hover and spin before coming back down to solid ground. There's no plane, parachute, or heavy gear needed to feel the rush of skydiving with these incredible indoor packages!  
Starting at $77
Being a student is hard, we get it. There's countless exams, harsh deadlines, and sometimes exceedingly high expectations. Things can get pretty stressful. Treat them to a year of wellness sessions with this subscription to Whitecalm Virtual. Whitecalm is an online resource that will have them feeling better physically, mentally, and emotionally. With on-demand access to over 100 sessions focusing on fitness, yoga, mental health, sleep, and more, this package will allow your recipient to reconnect with themselves and feel less stressed. 
Starting at $21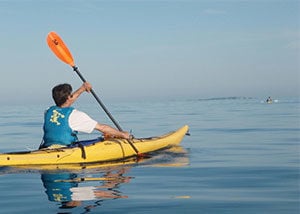 After graduation, all they might want to do is happily paddle off into the sunset. Let them do just that with an incredible kayak or paddleboard adventure! Whether they're exploring peaceful waters near a city, watching for whales off the coast of California, or even kayaking through a sea of bioluminescent organisms, there's something truly magical about being out on the water. This is one gift that they'll never forget! 
Starting at $6
No, your eyes are not tricking you. You really can send your graduate on an exciting treasure or scavenger hunt for just $6! With the help of their smart device, your recipient will step into the shoes of a fictional character including a private investigator, ace reporter, an escaped Alcatraz prisoner, and more. Following a fun and creative storyline, they will work to solve puzzling riddles and uncover secret clues. As they complete their epic quest, they'll discover hidden treasures located throughout the city. These affordable experiences would make a great addition to a gift basket or combined with another adventure! 
Starting at $39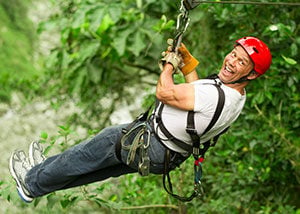 Help them get rid of any residual stress from finals week with an exhilarating zipline adventure! These packages will have them hooping and hollering with delight as they fly high among the treetops. After such an exciting day, they'll be ready to take on the world! For an exceptionally thrilling adventure, consider this bungee jump experience. Your recipient will be treated to a gorgeous hike before taking a valiant leap off of the 10-story Bridge to Nowhere! 
Starting at $44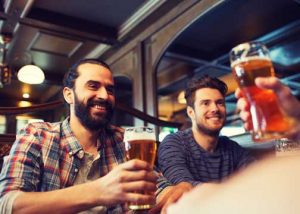 For many graduates, the instant they throw that cap into the air, it's time to party! Help them celebrate their success with a delicious beer tasting or brewery tour. From tasting flights of award-winning brews to checking out different breweries from the seat of a bicycle, your recipient will be able to raise a glass and say cheers to whatever life brings their way. For a fun and unique group activity, check out this highly entertaining Pedal Party Pub Crawl! 
Starting at $5
Nothing says congratulations like a Virgin Experience Gifts eGift Card! Your recipient will gain access to all of our 2,200+ nationwide experiences including racing adventures, spa packages, scenic cruises, and so much more. You can customize the design, amount, and even add a personalized message. Our eGift Cards never expire, and you can choose to send the card directly to their email or to yourself. You can even print out their eGift Card and give it to them in a greeting card or in another unique package. 
Discover more great graduation gifts by clicking here. No matter what you choose, experience gifts are the perfect way to say congrats!