Let's face it, teenagers are notoriously hard to please. 
Activities that used to keep them entertained all day long are now considered boring or even worse: embarrassing. Oftentimes, it seems like they'd rather live on their smartphone than spend time with the family.
However, it's incredibly important to share time with your teen. It strengthens your bond, creates lasting memories, and allows them to communicate with you. Plus, with just a little nudge, you'll often find that teenagers are incredibly energetic, optimistic, and fun! 
So, if you're looking to discover the perfect teen-friendly adventure, you've come to the right place! From mind-bending escape rooms to trendy experiences like axe throwing, these 20 activities will please even the toughest teens. 
1. DO AN INTERNET CHALLENGE
If you can't seem to take your teen's attention away from their phone, then use the internet to do something fun together! From the tortilla slap challenge to the bean boozled challenge, the internet is full of fun and funky tasks. So, pick one out together and get ready to share some laughs. If you're lucky, your challenge video might just go viral!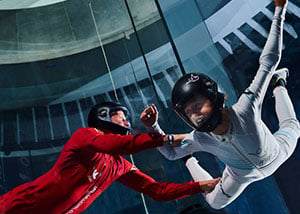 No plane? No parachute? No problem! Treat the whole family to an epic, high-flying day of fun with these indoor skydiving experiences. Your teens will have a blast as they float, fly, and freefall inside a high-powered wind tunnel. Be sure to take lots of photos and videos for your teen to share on social media! 
3. CLIMB SOME ROCKS
Whether you choose to climb outside or hit up your local gym, your teen will love trying their hand at rock climbing! Not only is rock climbing a full-body workout, but it can also improve problem solving skills, balance, and your teen's confidence. 
Scavenger hunts are a fun way to get outside, breathe in some fresh air, and snap some hilarious selfies. With these amazing treasure and scavenger hunts, organizing the perfect outing has never been easier! Simply download an app to your smart device and get hunting. Our top recommendation for families with teens? This thrilling Zombie Scavenger Hunt! 
5. LET THEM REDESIGN THEIR ROOM
It's important that your kids have a safe space to be themselves. When we were teens, our parents let us transform our childish room into a relaxing getaway. So, grab your sketchbooks and draw out their perfect space! Then, hit the store together and pick out some new furniture or accent pieces. 
Who doesn't love a good spooky adventure? With these bone-chilling ghost tours, you'll explore some of America's creepiest places and listen to eerie ghost stories. Afterwards, you and your family won't be able to stop speculating. Could the evening's terrifying tales be true?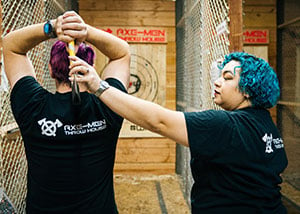 What's a family outing without a little friendly competition? Challenge your teens to an exhilarating round of axe throwing with these one-of-a-kind packages. After a couple of practice throws, you'll be throwing bullseyes in no time! For a trendy twist, take a boomerang-style video of your teen throwing their axe. They'll be so excited to share their footage with friends! 
8. HAVE A MOVIE MARATHON
Let your teen pick the flick and spend the whole day in your PJs. If you can't decide on what to watch, consider picking a classic like the Lord of the Rings, Star Wars, or binge-watch that new show on Netflix! Once the midday hunger rolls around, surprise your teen with their favorite food or pizza. 
Are you and your teen clever enough to conquer an escape room? Now's your chance to find out! With a variety of exciting themes, these escape room adventures are a wildly fun activity for adults and teenagers alike. Together, you'll have to crack codes, decipher riddles, and solve challenging puzzles! 
From fishing and kayaking to jet skiing and snorkeling, there's so many fun and exciting things to do out on the water! Studies also show that being near, in, or under water can make you feel happier. So, what are you waiting for? Treat yourself and your rambunctious teens to a mood-boosting water experience! 
11. SIT AROUND A BACKYARD BONFIRE
There's something so mesmerizing and comforting about sitting around a warm fire. Listen to the crackling of the flames and use this time to chat with your teen. See if you can get them to open up about their life, their dreams, and passions. If they don't feel like talking, treat them to some tasty roasted marshmallows or a mug of hot cocoa.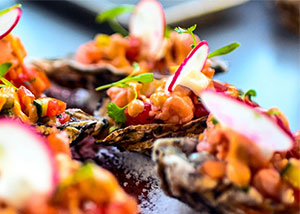 If your teen is a bottomless pit when it comes to food, then you won't want to miss these mouthwatering tours! You won't believe your taste buds as you sample your way through some of America's best eateries. 
See which of your teenagers is the mini golfing champ, or swing as hard as you can with a Golf Party at Drive Shack. You and up to 5 other players will get to enjoy a tee-rific day of golf, food, and fun!
Being a teenager can sometimes be stressful. If you feel like your teen needs to blow off some steam, consider booking them a therapeutic rage room session! They'll feel all of their worries melt away as they wreck, shatter, and obliterate breakable items. 
15. HOST A WEEKLY GAME NIGHT
Put your phones away and play a good, old-fashioned board game. Connecting over a classic game is a great way to increase brain function, strengthen relationships, and share a few laughs. What are our all-time favorite board games? Pictionary, Cranium, and Scattergories, of course! 
Perfect for those rainy or snowy days, these at-home craft kits are a great way to combat your teen's boredom. Choose from a variety of exciting options including a DIY Wall Terrarium, Paint Pouring Kit, Wood Burning Set, and so much more! If you and your teen love doing crafts together, you won't want to miss this Six-Month Craft Box Subscription. 
When we were teens, sometimes all we wanted to do was escape. Run away from the daily hustle and bustle and enjoy a memorable getaway! Whether you spend your weekend glamping or exploring a new city, your teen will be happy to get away and recharge. To get your teen to fully unplug, think about travelling somewhere with no cell service. 
For the ultimate Instagrammable experience, don't miss these jaw-dropping heli rides and tours. Your teen won't believe their eyes as you fly and glide over breathtaking landscapes. Before the day is over, don't forget to snap a few photos for the Gram! 
19. VOLUNTEER TOGETHER
Show your teen the importance of helping others! Volunteering can be something as simple as picking up litter in a local park or putting together care packages. Doing these good deeds will not only bring your family closer, but you'll also leave feeling inspired, empowered, and uplifted. 
As we previously mentioned, teens are hard to please. Finding an activity that they actually want to do can be tricky. Instead of picking for them, let them choose with a Virgin Experience Gifts eGift Card! Allowing them to decide will not only take some stress off of your shoulders, but they'll actually be excited for the day's adventures! 
After reading this article of 20 fun activities, we hope that you feel excited to hang out with your teen. Looking to try something else? Discover even more one-of-a-kind adventures here!