We can probably all agree that the feeling you get when you find the perfect gift for someone is unlike anything else. After days, or maybe even weeks of searching, once you find that ultimate gift, your body fills with excitement. 
Whether you're shopping for Father's Day, your dad's birthday, or even his upcoming retirement, your first thought might be to head out to your local mall to purchase him a new tie, the latest gadget, or another tangible item. While these items make perfectly fine gifts, experiences are often more exciting, meaningful, and impactful. Instead of collecting dust in the garage, experience gifts provide unforgettable memories, stronger relationships, lasting happiness, and so much more. 
If you're still on the fence about what to get Dad this year, here's 5 reasons why experiences make the best sentimental gifts.
1. MAKE HIS DREAMS COME TRUE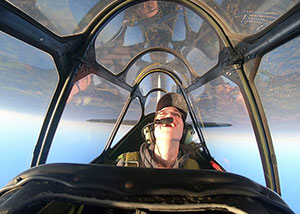 We've probably all heard of a bucket list, but just in case, bucket lists are a collection of experiences or achievements that a person wishes to complete within their lifetime. Although your dad might not have an actual physical list, you can bet that there's something that he's always wanted to do but hasn't for one reason or another. Perhaps he's always dreamed of racing a Ferrari, flying a plane, or even diving with sharks. Whatever his wish may be, experience gifts help make those dreams become a reality. Imagine how his face will light up when he opens your extraordinary gift…you can't buy that amount of happiness and excitement from a store!
2. CREATE LASTING MEMORIES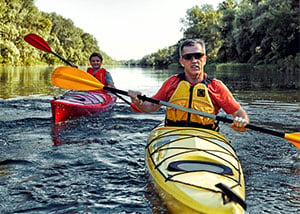 Sure, that new watch will physically last longer than an experience. However, the powerful and happy memories created during your dad's day out will last a lifetime. Whether it's the memory of kayaking through pristine waters, that unbelievably delicious food tour, or catching the biggest fish he's ever seen, Dad will be able to cherish that day for years to come. Every time he reminisces, he'll be filled with a deep sense of happiness and will remember it like it was yesterday. Experience gifts are truly the gifts that just keep on giving! 
Tip: For an even more memorable adventure, consider Including a decorative frame with the experience voucher. Dad can print out his favorite photo from the day and display it somewhere in his home. Whenever he sees it, he'll remember that wonderful day! 
3. GO ON AN EXPERIENCE TOGETHER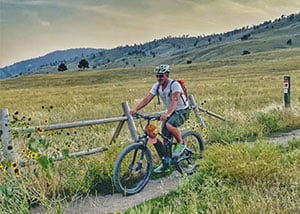 When asked what they want this year, some dads might say that all they really want is to spend time with you. This year, get him a gift that you can both enjoy such as a scenic cruise, bike tour, or even a thrilling whitewater rafting adventure! No matter what you decide to do together, sharing an experience will strengthen your relationship and provide unforgettable quality time for you and your dad. From the moment you purchase and give him his experience voucher to the day of your adventure, you'll both be filled with unparalleled excitement and anticipation. That's a feeling you normally can't achieve with a new pair of socks! 
4. LEARN LIFELONG SKILLS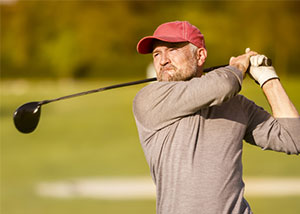 Has your dad always wanted to learn how to grill the perfect steak, catch waves on a surfboard, or maybe even master the game of golf? Well, you're in luck because experience gifts are a great way for Dad to widen his horizons and try out something new. Not only will he learn skills that will last a lifetime, but his lesson may also spark a passion and inspire him to pursue a new, life-enriching hobby! 
Tip: Wrap this incredibly thoughtful gift in an equally bold way! Consider placing the experience voucher in the biggest box that you can find or include it in a gift basket filled with other goodies that your dad will love. For example, if your dad is a golf lover, imagine how happy he will be when you give him a basket full of golf balls, tees, and a voucher for a private lesson with a PGA Pro! 
5. UNIQUE AND STRESS-FREE GIFTING
Finding the perfect gift can sometimes be stressful. We get it. It's hard to find a gift that is both thoughtful and sentimental while also being something that Dad actually wants. While a new wallet may be a perfectly acceptable gift for him this year, experience gifts are much more unique which makes them instantly more meaningful. With over 2,200 options nationwide, there's an experience gift to match every kind of dad. Finding the perfect present has truly never been easier! Plus, you can customize his experience voucher with a one-of-a-kind message just for him. The best part? His voucher will never expire, and he can schedule his adventure whenever he's ready. No pressure, just unforgettable memories! 
Click here to view all of our incredible, hand-picked experiences. We are certain that you'll find the perfect, sentimental gift for Dad no matter the occasion! Want to make his gift even more special? Check out our post 5 Unique and Creative Ways to Give an Experience Gift.