When we were kids, there was something so magical about the season's first snow. We'd stare out the window in wonderment, and we could hardly wait to go outside and play. Dressed in our poofy snow pants and jackets, we would race outside into the perfect, fresh snow. Immediately we'd begin creating snowballs, snow angels, and snowmen. 
While not everyone gets to experience snow every year, winter is still a wonderful time to create unforgettable memories with your family! However, sometimes coming up with fun activities to do on those dreary winter days can be tough. 
Lucky for you, we've rounded up a list of 18 winter activities for kids. From at-home craft kits and movie night forts to sledding and holiday cruises, these activities are perfect for the whole family!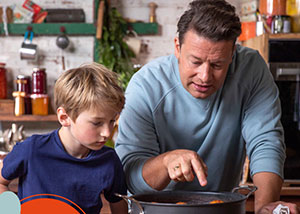 Show your children the magic of cooking with this Live Online Kids Cooking Class with the Jamie Oliver Cookery School! With the help of a top-chef, your child will learn valuable skills that they can use for years to come. Choose from a wide range of recipes including homemade pasta, street tacos, sausage pizza, and so much more! 
2. DIY SNOWFLAKES
Transform the inside of your house into a winter wonderland with DIY snowflakes! Simply fold circular pieces of paper, carefully cut out different shapes, and prepare to be amazed. Like real snowflakes, your at-home creations will be one-of-a-kind. 
3. TAKE A MAGICAL SLEIGH RIDE
Add a magical and enchanting twist to your next outing with a wintry sleigh ride! Your child's eyes will light up as you board an elegant sleigh and glide through town. Relax to the gentle clip-clop of horse hooves and take in gorgeous winter scenes! 
Your whole family will feel holly jolly during this incredible Sailing with Santa experience in NYC! Join a friendly team of elves and enjoy a festive day of holiday crafts, carols, and Christmas cheer. Your kids will also get the chance to take a photo with Santa and tell him their Christmas wishes!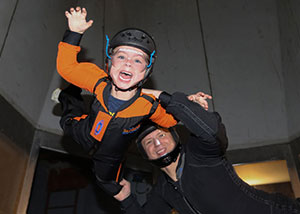 With these extraordinary Indoor Skydiving packages, kids as young as three years old can experience the thrill of floating in a high-powered wind tunnel! The best part? You can indoor skydive year-round, making this the perfect activity for those chilly winter days! 
6. BUILD A SNOWMAN
For this quintessential winter activity, all you need is a hat, scarf, and a carrot! Come together as a family and build one snowman or make it a contest. Whoever makes the best snowman wins! Afterwards, head back inside for a well-deserved cup of hot cocoa. 
7. GO STARGAZING
For many of us, winter means chilly days and long nights. Take advantage of the dark night skies and take your family out for some stargazing! Bring along a winter constellation map, plenty of warm blankies, and watch as your kids stare up in wonder.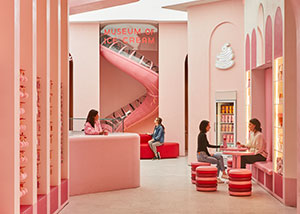 Who says ice cream is just a summer treat? Open year-round, the amazing Museum of Ice Cream features colorful and interactive exhibits inspired by (you guessed it) ice cream! Swim in a giant sprinkle pool, indulge in unlimited ice cream treats, and let your imaginations run wild! 
9. BUILD AN EPIC FORT
Gather your blankets and create the world's greatest living room fort! Once your new hideaway is complete, treat your kids to a holiday movie night or read to them inside the fort. For a fun twist, consider buying matching PJs to wear as a family!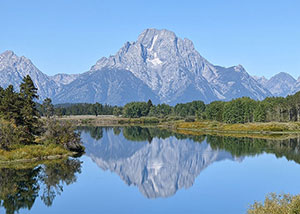 Whether you visit someplace warm like the Grand Canyon or trek into a winter wonderland, America's national parks are full of stunning landscapes. Share the magic of nature with your family and check out these spectacular National Park experiences!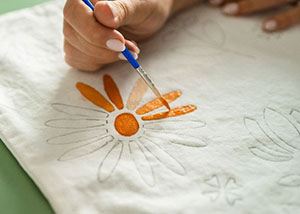 Perfect for those bitterly cold days, these craft kits are the perfect stay-at-home activity. You and your family can learn the art of paint pouring, mandala dot painting, or even create your own sculptures with air-dry clay! 
Who doesn't love a good scavenger hunt? To complete this exciting, family-friendly hunt, all you need is your phone! Simply download the app and get ready for a wildly fun day. You and your kids will have a blast completing wacky challenges, deciphering riddles, and exploring your neighborhood! 
13. CREATE A HOT COCOA BAR
Whip up a batch of heavenly hot chocolate and include all the fixings! Let your kids pick out their favorite mugs and adorn their beverages with heaps of toppings. Our absolute favorite toppings include mini marshmallows, candy canes, whipped cream, sprinkles, and caramel sauce. YUM! 
14. LOOK AT HOLIDAY LIGHTS
Take that delicious hot cocoa to go and head outside for an amazing illuminated walk! Your family will feel merry and bright as you walk past brilliant displays of rainbow-colored lights. Explore your own neighborhood or discover the magic of a professional light display.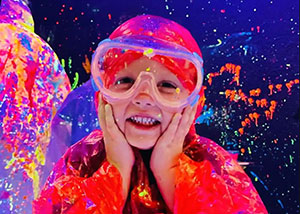 These Splatter Paint Room Experiences are perfect for kids who love to make a mess! Equipped with protective gear, you and your family will step into a one-of-a-kind paint studio. Flick and fling colorful paint onto a blank canvas…or even each other! 
16. GO SLEDDING
Trek out into the snow and find the best hill in your neighborhood. Using traditional sleds, or even inner tubes, your kids won't be able to stop smiling as they slide down snowy banks. Before heading back inside, challenge your family to a thrilling snowball fight! 
17. SHOVEL A NEIGHBOR'S DRIVEWAY
This winter season, teach your kids the importance of helping others. Shovel a neighbor's driveway, pick up litter in a local park, or assemble care packages for those in need. These acts of kindness will bring your family together and make your spirits warm!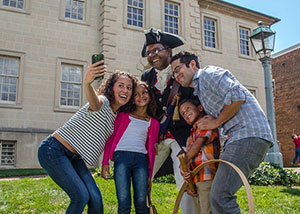 With these incredible GoCity Passes, exploring America's cities has never been easier! Your family will gain access to the city's top attractions and save money while you play. Visit an amusement park, explore a zoo, or step inside a fun museum. The choice is yours!
We hope this list of 18 Winter Activities for Kids has inspired you to embrace those chilly days. Want to explore even more adventures? Make every day memorable with a one-of-a-kind experience!