Whether you're turning 18 or 81, birthdays provide the perfect opportunity to celebrate something very special: you. Maybe this year you want to tick something off your bucket list, try something new, or simply spend the day pampering yourself. Whatever your preference may be, the City of Boston offers a plethora of experiences that are just as unique and special as you are. 
From whale watching to helicopter tours and gourmet dinner cruises, the historical City of Boston truly has something for everyone. To help you celebrate, we've gathered a diverse list of Boston activities that are sure to make your birthday a day to remember.

Nothing can better prepare you for another trip around the sun like a relaxing day at the spa. Feel your stress melt away and relax in a state-of-the-art flotation pod. With over 1,000 pounds of dissolved Epsom salt, float therapy sessions provide the unique opportunity to experience weightlessness and sensory deprivation. Proven to give physical, mental, and emotional relief, float therapy is the perfect way to treat yourself on your birthday. 
Who says you need a plane and a parachute to experience the thrill of skydiving? Celebrate your special day by suiting up and feel the wind in your hair with a thrilling indoor skydiving adventure. With the help of your professional instructor, step into a massive 12-foot wind tunnel and feel yourself begin to effortlessly float through the air. For the adrenaline junkies, consider adding on a high flight to your indoor skydiving package—you won't be sorry!
Get in touch with the cultural side of Boston with a trip to the Boston Public Market or historic Quincy Market. Indulge in regional favorites including clam chowder, seafood, baked beans, and lobster rolls. Not hungry? No problem! Support a local artist and purchase yourself a unique, homemade birthday gift or craft. End your day by sticking birthday candles into a giant slice of Boston cream pie—the official dessert of Massachusetts!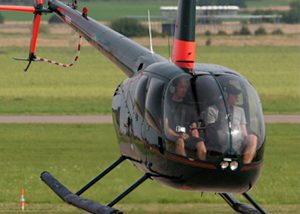 Ditch the cake and ice cream routine and take to the skies! Board an R44 helicopter and get a bird's eye view of some of Boston's most famous landmarks including Fenway Park, Harvard, the Charles River, and more. Enjoy the scenic Boston skyline and get ready to experience the city in a whole new way. This is one you truly won't want to miss!
You deserve to go all out this year. What better way to do this than by getting behind the wheel of your favorite exotic vehicle or stock car? Let the adrenaline pulse through your veins and put the pedal to the metal as you speed around the racetrack in record time. Whether you choose to drive a Ferrari, Lamborghini, Porsche, or a stock car, these racing experiences will take your birthday celebration to the next level.
Established in 1837, the Boston Public Garden was the first public botanical garden in America. From the rich history of the area to the beautiful greenery of the park, the Public Garden is truly a wonderful and tranquil place to explore on your own or with loved ones. Bring a special birthday lunch and relax by the lagoon, or for a truly unique experience, enjoy a ride on a historic swan boat.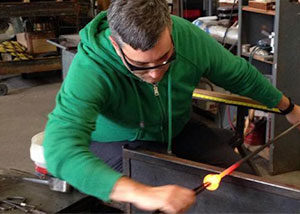 Step out of your comfort zone this year and try your hand at something new! Channel your inner artist and explore the exciting worlds of glass blowing or flame working. With both artistic and scientific influences, glass working is a fascinating outlet for your creativity. Learn how to work with molten glass and take home your very own colorful glass trinket when you're done. These unique classes are sure to leave you with unforgettable birthday memories.
Fly into your new year with a learn to fly lesson in either a Cessna 172 or Robinson R44 helicopter. Regardless of the aircraft, you are in for a treat! With guidance from your professional pilot, take over the controls and discover the unparalleled feeling of flight—no experience necessary. Be prepared for an unforgettable day that will take your birthday to a whole new level.
With over 20 breweries, Boston's beer scene is sure to make your birthday a very hoppy day. With this Ultimate Boston Brewery Tour, you'll have the opportunity to sample 16 different beverages from award-winning breweries, taprooms, cider houses and distilleries. Receive an insider's look into the production process, enjoy a beer-paired meal, and relax as your designated driver takes you to each stop. Get ready to clink your beer glasses together and say cheers to another year.  
Embrace your inner 1920's flapper or gangster and get ready for a roaring night of birthday fun. Explore the nooks and crannies of the historical streets of Boston and discover a whole underground world of nighttime fun. Indulge in a cocktail or treat yourself to some time on the dance floor. Whatever you choose, the speakeasies of Boston are sure to make you feel like you've taken a step back in time.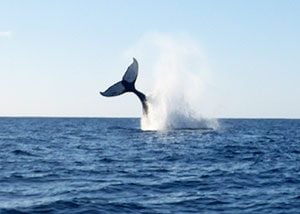 For all of the nature enthusiasts out there, nothing says happy birthday like a day spent watching whales in Boston Harbor. Encounter multiple species including Humpback whales, Fin whales or Minke whales and learn about what makes each species special. After your whale watching cruise, consider a visit to the Whale Center of New England and see what you can do this year to help ensure the future survival of these magnificent creatures.
If you're a foodie, then there's no better way to celebrate your birthday in Boston than with a culinary tour of the historic South End neighborhood! Delight your taste buds with both sweet and savory flavors. Local and cultural dishes will include homemade pasta, Cajun seafood, Venezuelan flavors, specialty cheeses, ice cream, and more. Following this tour, your stomach will be sure to thank you and you'll already be looking forward to next year's festivities.    
Want to get out on the water for your birthday, but also enjoy a gourmet meal? Why not have both? It's your birthday after all! With both lunch and dinner options, these cruises on Boston Harbor are sure to fill all of your dining and sightseeing desires. After your gourmet meal, purchase a cocktail and show off your moves on the ship's dance floor. If you'd rather take it easy, relax in one of the ship's indoor or outdoor lounges and take in the expansive views of the Boston skyline.
This year, expand your mind by visiting one (or several) of Boston's inspiring museums. With over 40 museums to choose from, your options for learning in Boston are virtually infinite. Travel back in time and visit The Paul Revere House, The Boston Tea Party Museum, or The Gibson House Museum. Not a history buff? No problem. Experience over 700 interactive exhibits at the Boston Museum of Science, reflect on modern and historical pieces at the Museum of Fine Arts, or view wax figurines of famous Bostonians at the Dreamland Wax Museum. 
A scenic hot air balloon ride over the New England countryside is the perfect way to celebrate your birthday with your family, friends, or significant other. Glide effortlessly in a brightly colored hot air balloon and take in incredible views of the White Mountains, Atlantic Ocean, Boston's skyline, the Merrimack River Valley, and more. After safely landing, say cheers to another year and sip on a glass of complimentary champagne as you re-live the magic of your day in the sky.
Who doesn't enjoy a good scavenger hunt? With the help of this entertaining app-led scavenger hunt, you will solve puzzles and crack riddles while exploring the City of Boston. Discover where Alexander Graham Bell made the first telephone call and visit the stunning Boston Public Library, America's first free municipal library. Your birthday just got a whole lot more fun with this Historic Boston Outdoor Scavenger Hunt.
End your birthday festivities in the most magical and relaxing way possible: a sunset cruise on Boston Harbor. As the sun begins to lower, sail past the Old North Church, Harbor Islands National Park, Boston Light, and the nation's oldest manned lighthouse. You'll be absolutely awestruck by the beautiful shades of color that only a sunset can create. At last light, witness the famous "sunset serenade" of the U.S.S. Constitution, the world's oldest commissioned warship still afloat, as she fires her cannon and lowers her flag. This sunset escapade is sure to fill your birthday evening with unforgettable memories.
Similar to New Year's resolutions, take some time on your birthday to focus on your goals. It has been shown that goal setting helps to align your focus, maintain your momentum in life, and provide motivation. Reflect on the previous year and ask yourself what you wish to accomplish within the next year? How can you better yourself? If you're not sure where to start, consider choosing several categories that you wish to explore such as your career, family/relationships, health, travel, etc. What are my goals for this year? Get out on more adventures!
From all of us to you, HAPPY BIRTHDAY! We hope your day is as unique and special as you are! Need more ideas? Explore all of our unforgettable experiences in the Boston region here.